The Timecards feature will allow you to view every time entry and the tickets they are associated with for any agent.
Here is how you access and use this feature:
1) Open the drop down menu in your app and select 'Timecard'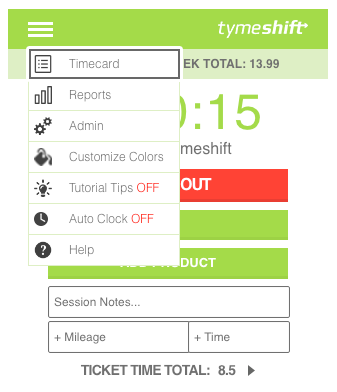 2) Select your date range and agent or select a custom date range if you prefer

If you select a custom date range simply enter in your start and end time
Next you will be able to view all time entries during that report period for the agent you select
By click the arrow (left of the time entry) you can expand the entry to view additional information including any notes that may have been entered as well as the start and end times for that entry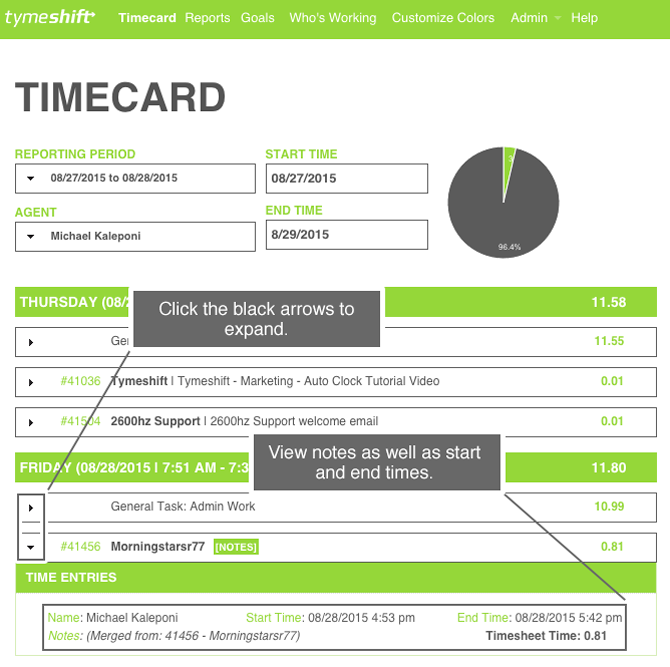 Any entry that is associated with a ticket will display the ticket number and if you hover your curser over the ticket you will see a brief description of the ticket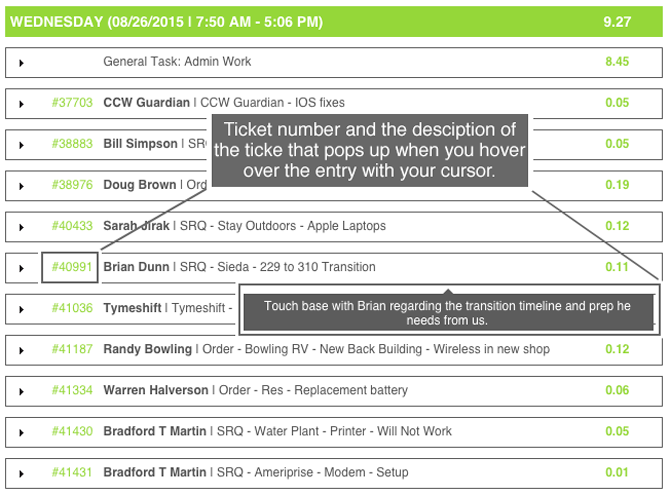 You are also able to edit or delete time entries (if you have permission) by clicking on either the green pencil (edit) or red 'X' (delete)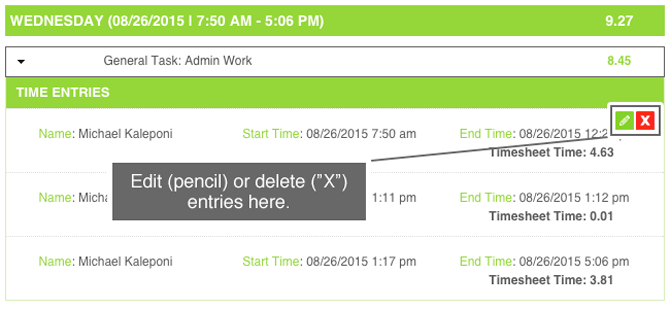 Finally, scrolling all the way to the bottom will allow you to see the totals for the selected reporting period
Can't see your timecard? Ensure this feature is enabled under your agent permissions.