Timecards allow agent's to view their time for a selected period broken down by day of the week and type of activity.
You may access the Timecard by selecting Timecard in the top menu:


Here's an overview of how the features on the timecard work: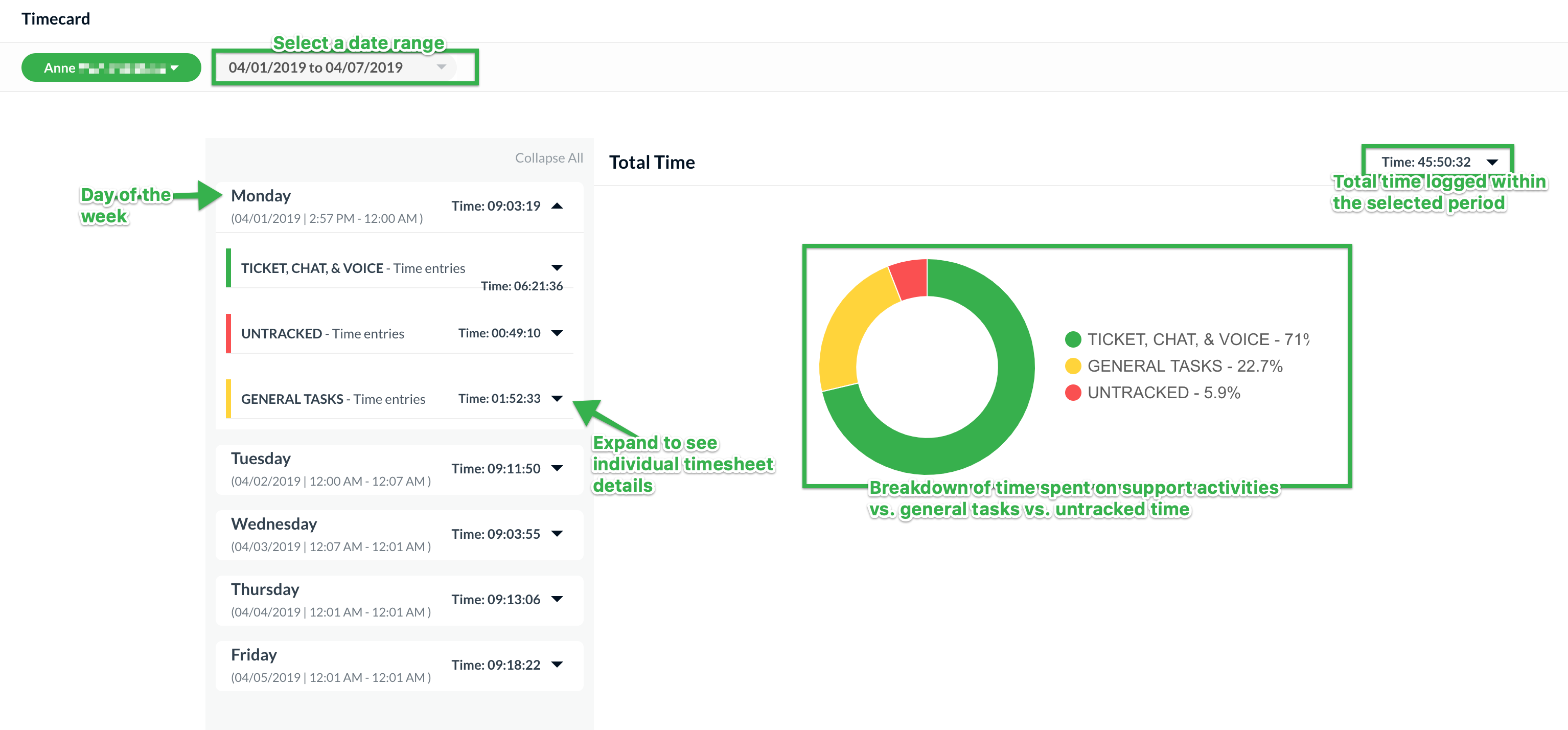 Note: The timecard is not recommended for Managers and Team Leads to review agent performance. Instead, we recommend Agent Activity or Summary Report for a more admin-focused experience.