The scorecard allows agents to see how they are performing in real time and if they are hitting the organization's Key Performance Indicators.
With the Scorecard you are able to:
Show the agent their performance for the current day as well as the entire week.
Establish weekly and daily goals for your agents to strive towards.
Foster greater accountability by allowing agents real time visibility on their performance.
Allow the agent to view the Agent Activity report at a quick glance.
Create a casual and fun competition around performance metrics.
Quickly and accurately identify areas of concern, as it pertains to each agent's performance.

Adjust your Scorecard settings by going to Admin > Scorecard Settings.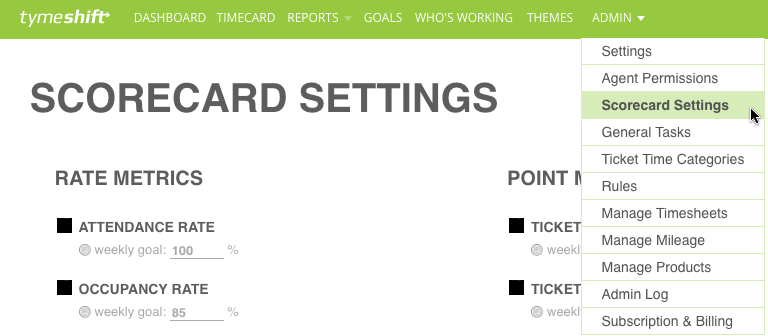 From here you are able to establish your goals for each metric as well as determine which metrics will appear on your agent's Scorecard.