Using the Scorecard, agents can see how they are performing in real-time and make sure they are hitting all of the KPIs the organization has set up. 
With the Scorecard you can:
Show an agent how they are performing on that day or during an entire week.
Establish weekly and daily goals for your agents.
Foster greater accountability by allowing agents to see how they are performing in real-time.
Allow agents to view the Agent Activity report easily.
Create casual and fun competitions around performance metrics.
Quickly and accurately identify areas of concern for specific agents who aren't meeting their goals.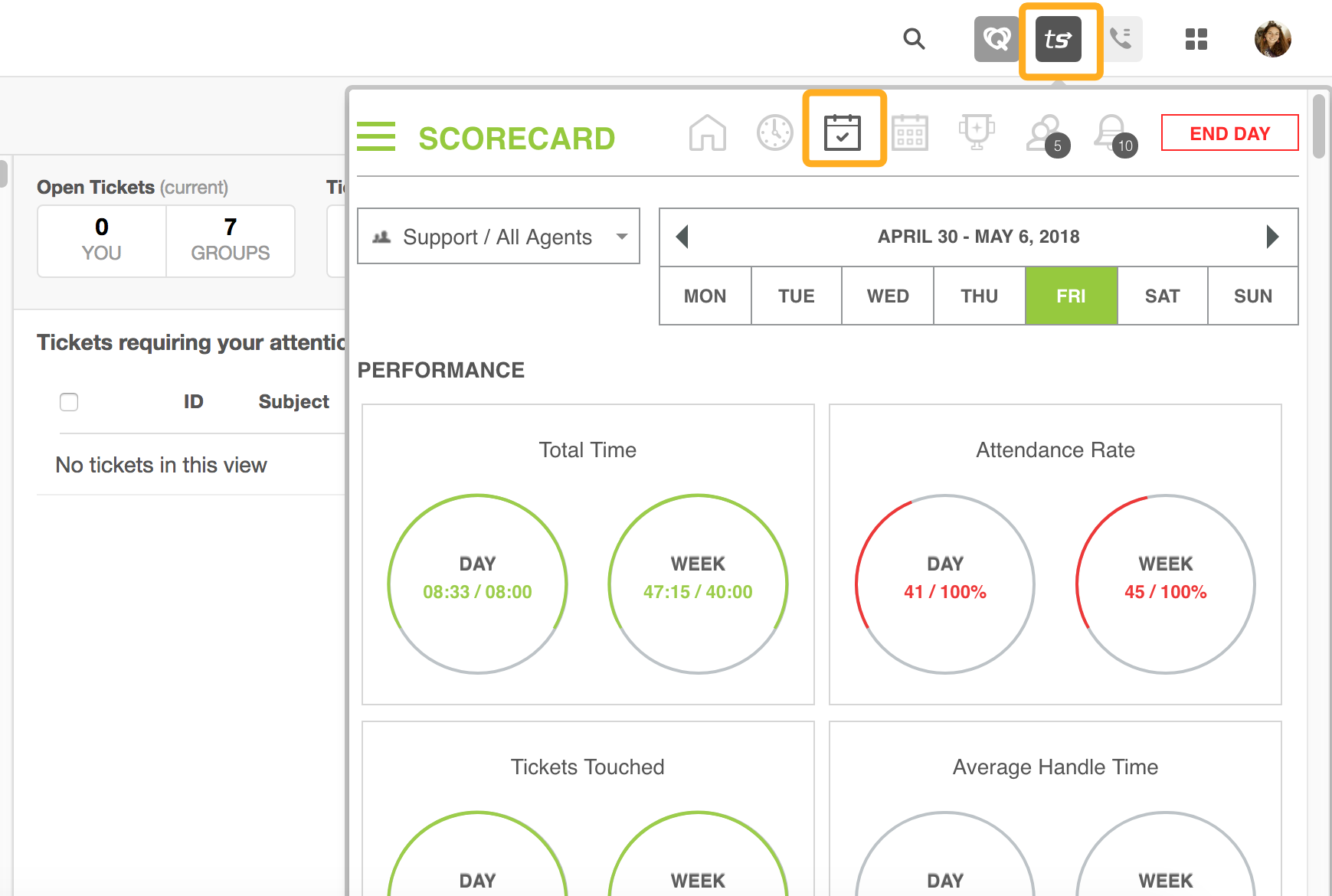 See how your agents are performing within the Tymeshift Web App by going to Reports and selecting Scorecard.