This is the time between when a ticket is CREATED (brand new ticket) TO when the FIRST public reply is SENT.
Formula: [Time agent sends first public reply] - [Time ticket is created by end user] = First Response Time.
In the reports, you'll see the average amount of time for the FRT (not the cumulative time).
#1 This is when the ticket was created: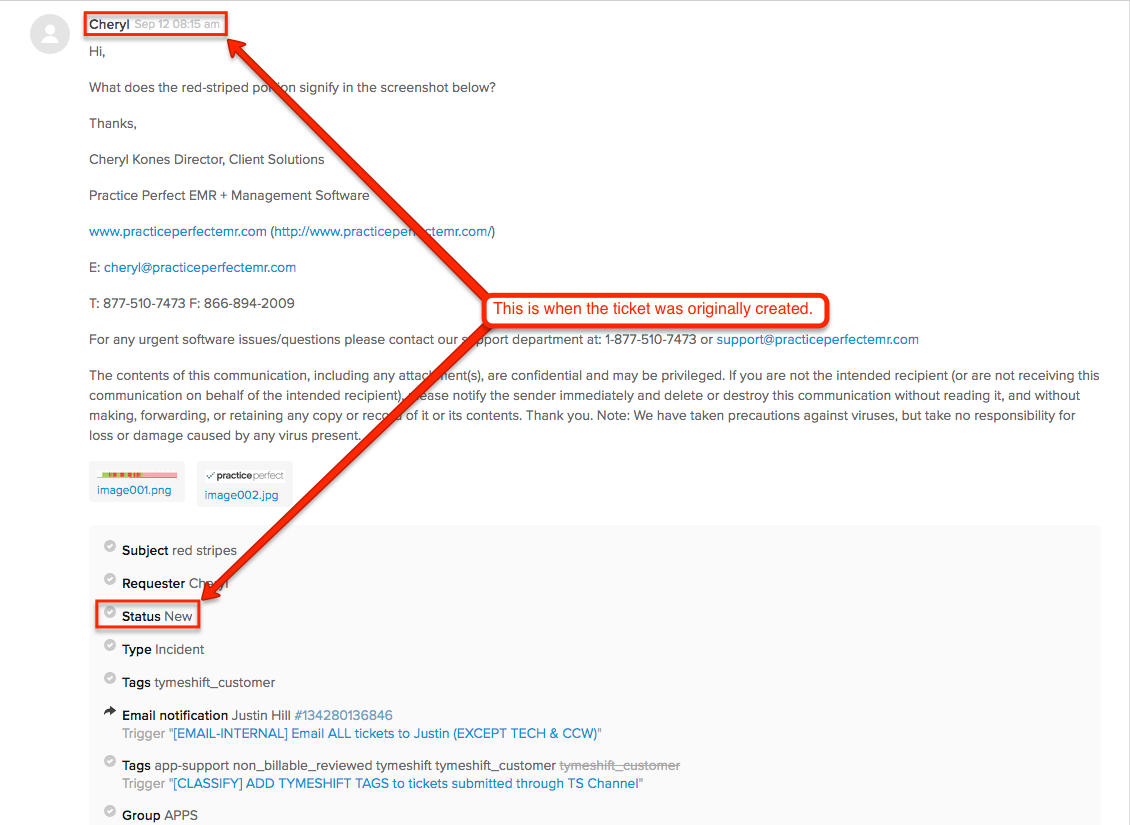 #2 This is when the first reply was sent: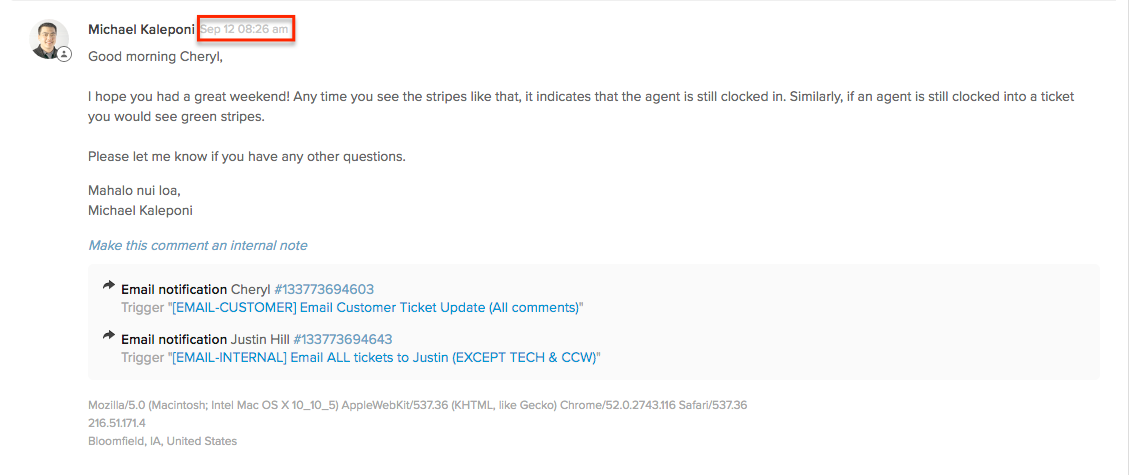 #3 The FIRST RESPONSE TIME for this ticket is the time difference between #1 and #2. To calculate this we use the following formula: