Run quick summaries or robust detailed reports that will allow you to compare a variety of metrics, including:
Attendance Rate
Occupancy Rate
Average Handle Time
Solved Tickets
Escalated Tickets
Attended Tickets
Touched Tickets
Average First Solving Time
Average Escalated Time
...and more!
This is ideal for identifying both positive and negative trends pertaining to your workforce's efficiency. 
Running a Summary Report:
Start by selecting your reporting period and then decide how you want to view the data. This includes organizing the data by group, agent and/or ticket field and you can utilize 1, 2 or 3 groupings for your report. After you have selected how you want to view the data simply hit "RUN" to generate the report.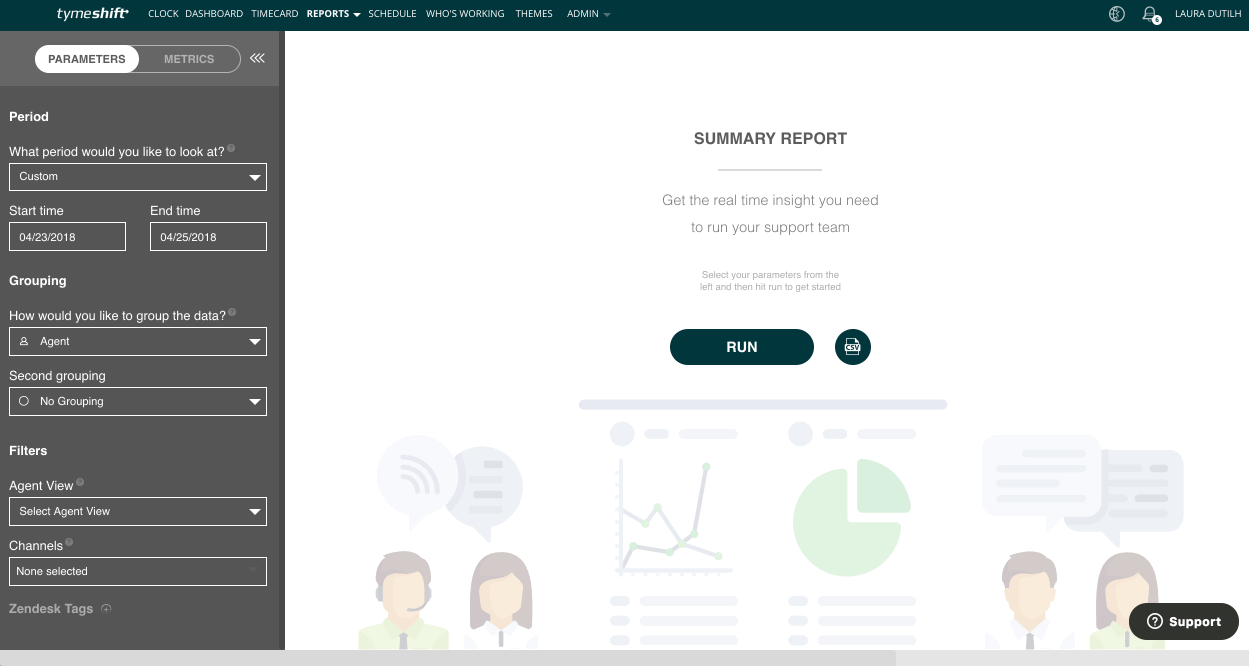 The data will be displayed based on your selections.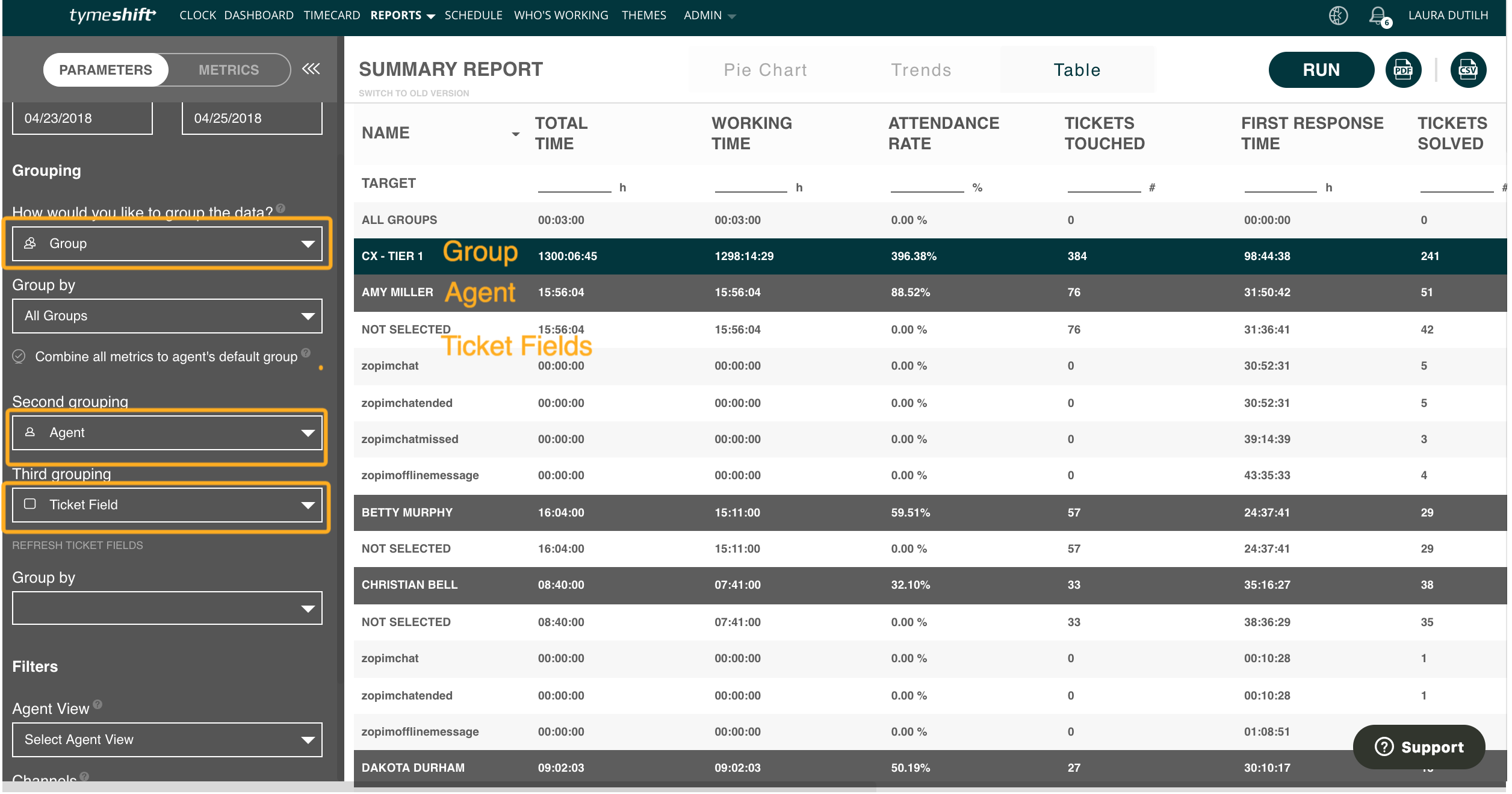 Include even more metrics by expanding the "METRICS" menu on the left side of your screen.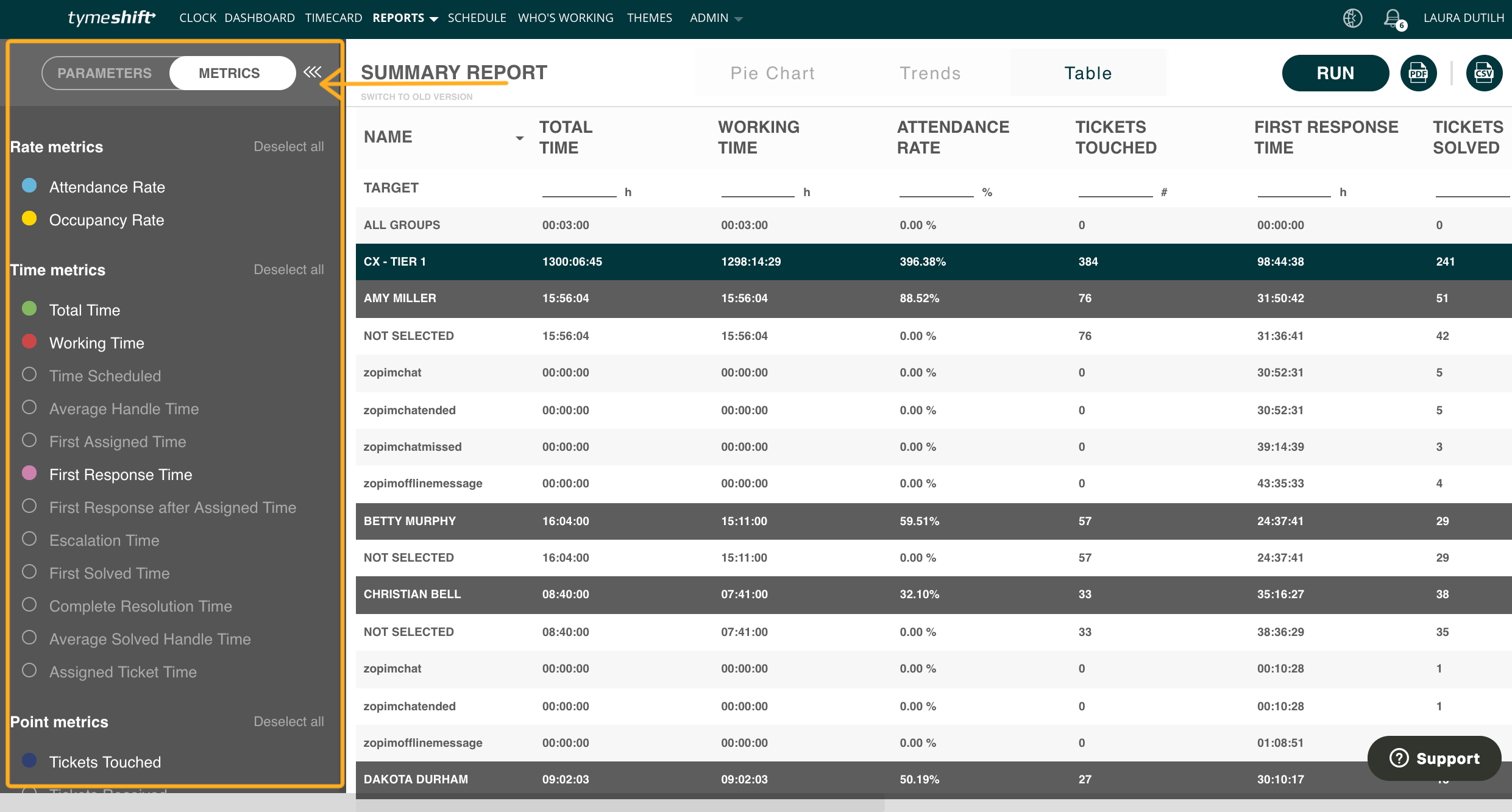 Pie Chart and Trends: 
If you'd prefer a more visual report, you can use the Pie Chart and Trends. Note that these features are available in the NEW version of the Summary Report. Still using the old version? Just click on "Switch to New Version" to change that.
To display the Pie Chart, place your mouse over the metric you'd like to see. A circular icon saying "Show on a Pie Chart" will pop up. Click on that, and you're good to go.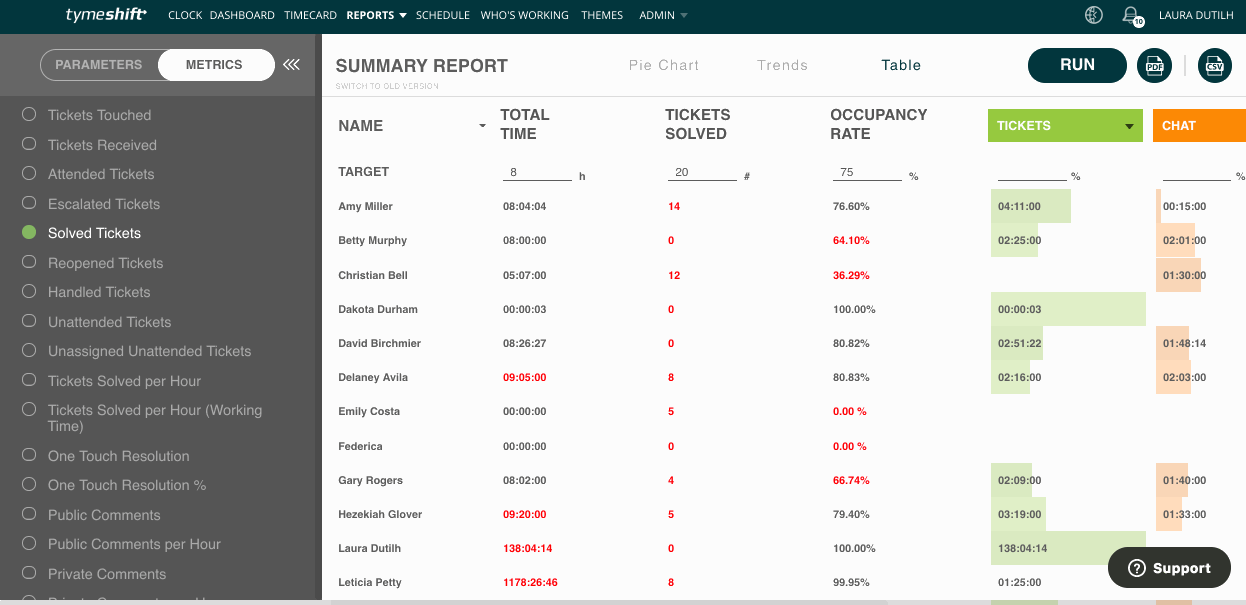 Reading a Summary Report:
Sort your data by clicking on one of the tabs at the top of the report:

View information for each "General Tasks" by clicking on that tab to expand it: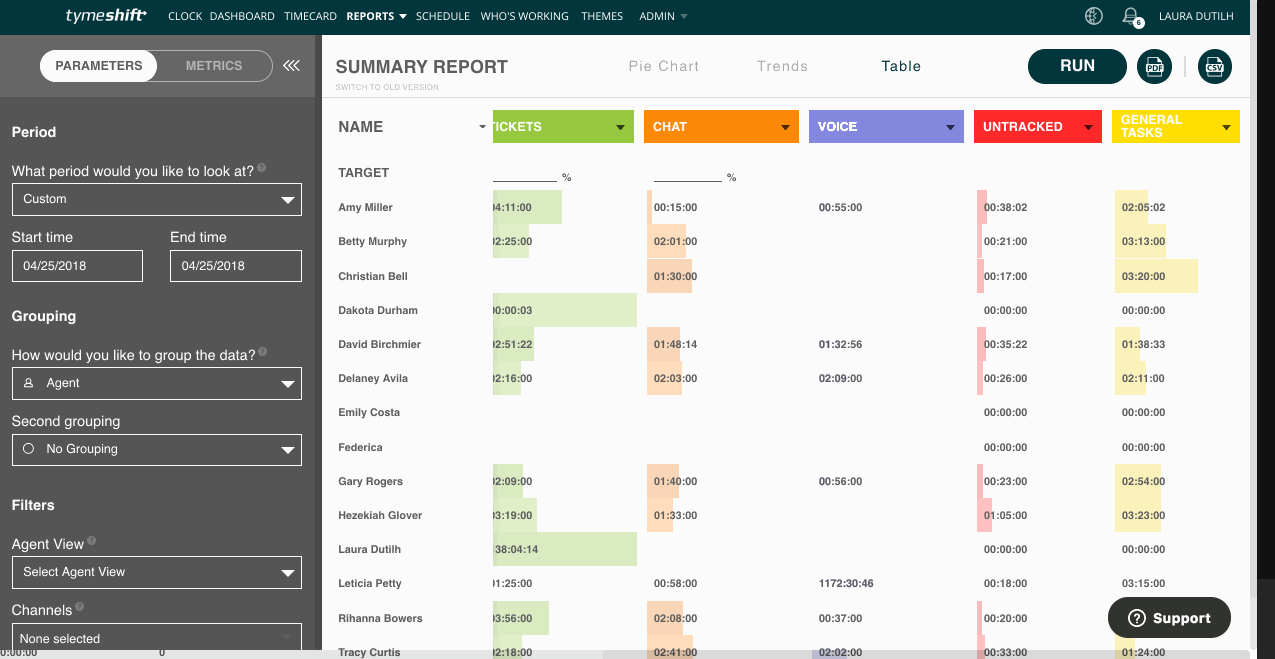 View additional information by clicking on the totals categories for each agent: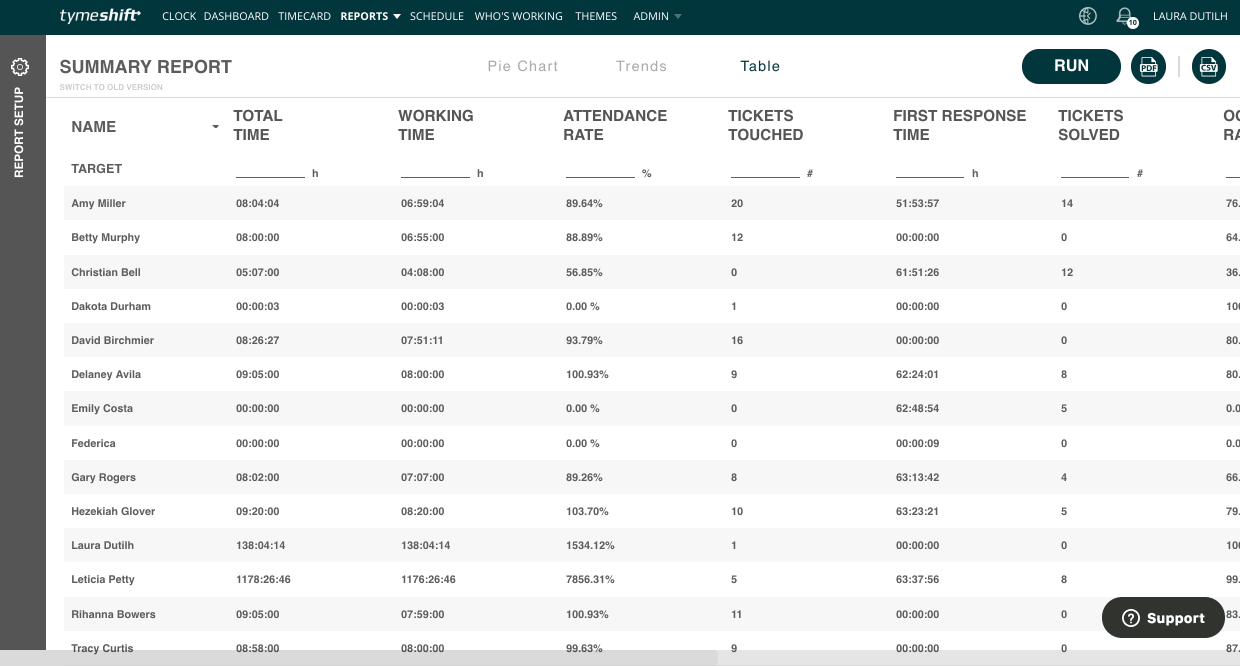 ​
Add targets that will highlight amounts that do not fall within an acceptable range: