Everyone knows that Tymeshift is jam packed with features that will improve work flow, time tracking, billing and reporting abilities....However, did you know about Tymeshift's most fantastically productive and infinitely applicable feature!?
THEMES
How to change the colors of your application:
1) Open the drop down menu in your app and select 'Themes'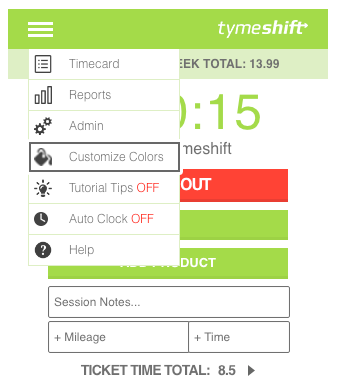 2) Use the drop down menu to select the theme you would like to apply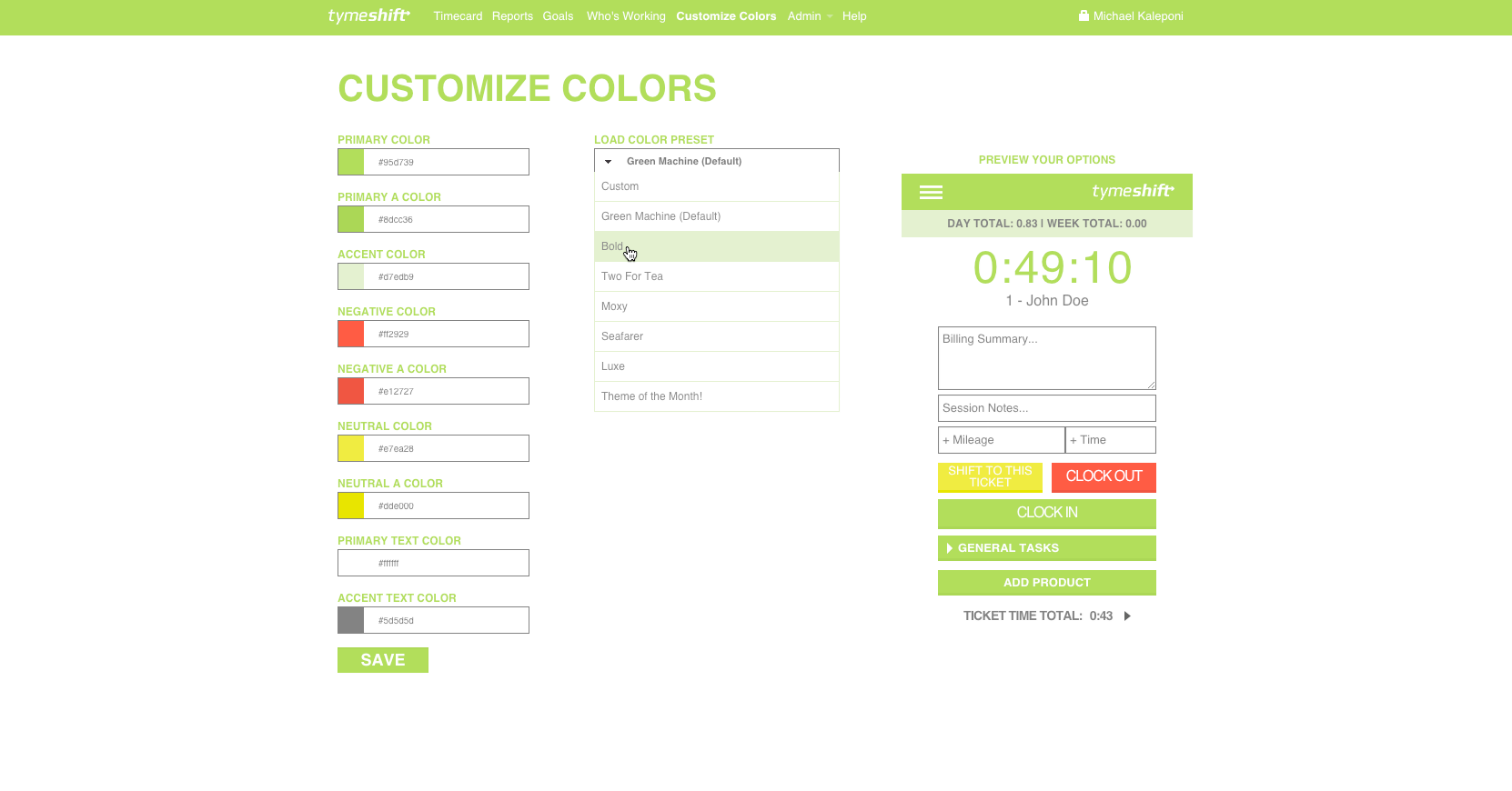 3) You will notice the changes take effect as soon as you select your theme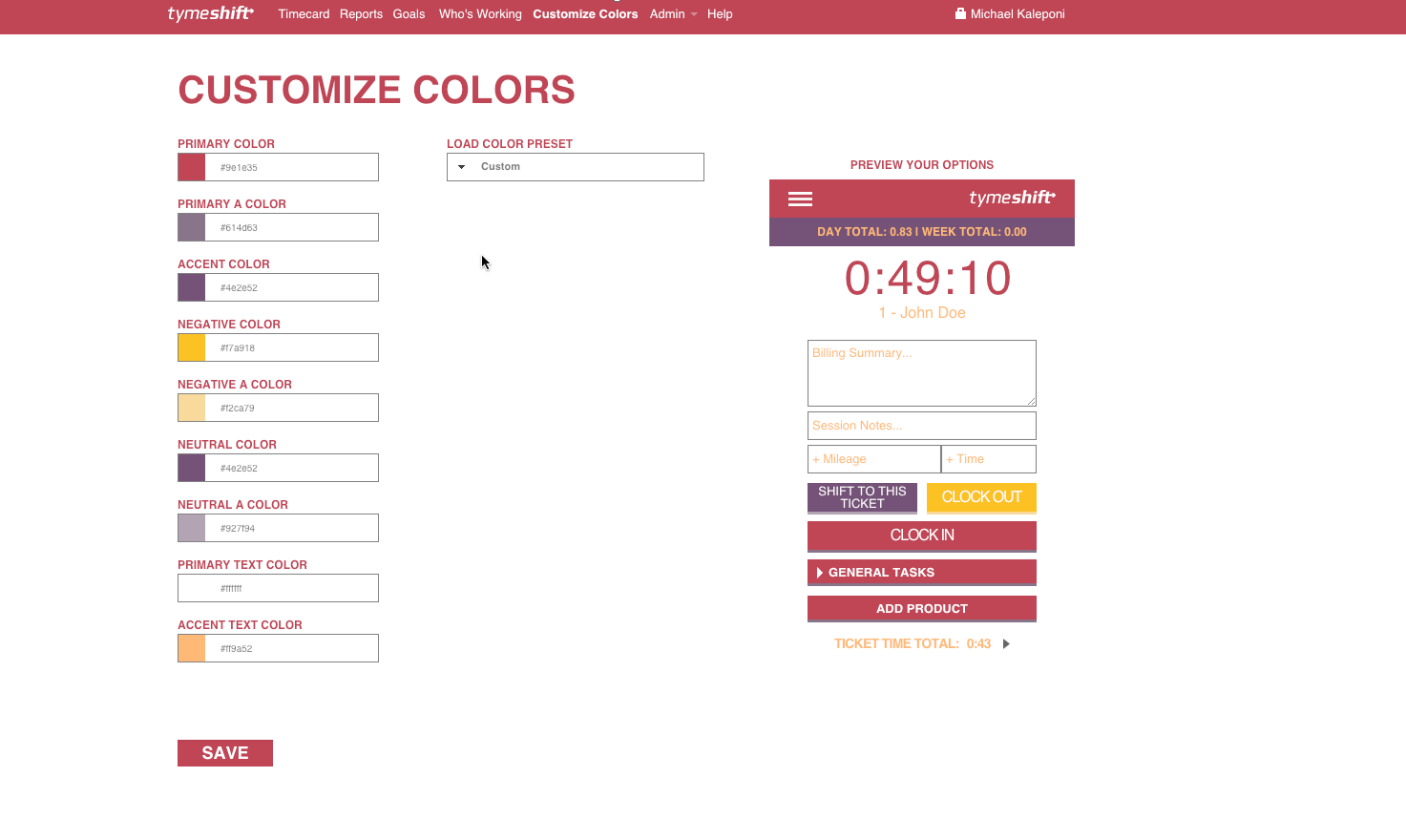 4) If you would prefer you can also manually change each color by using the section list on the left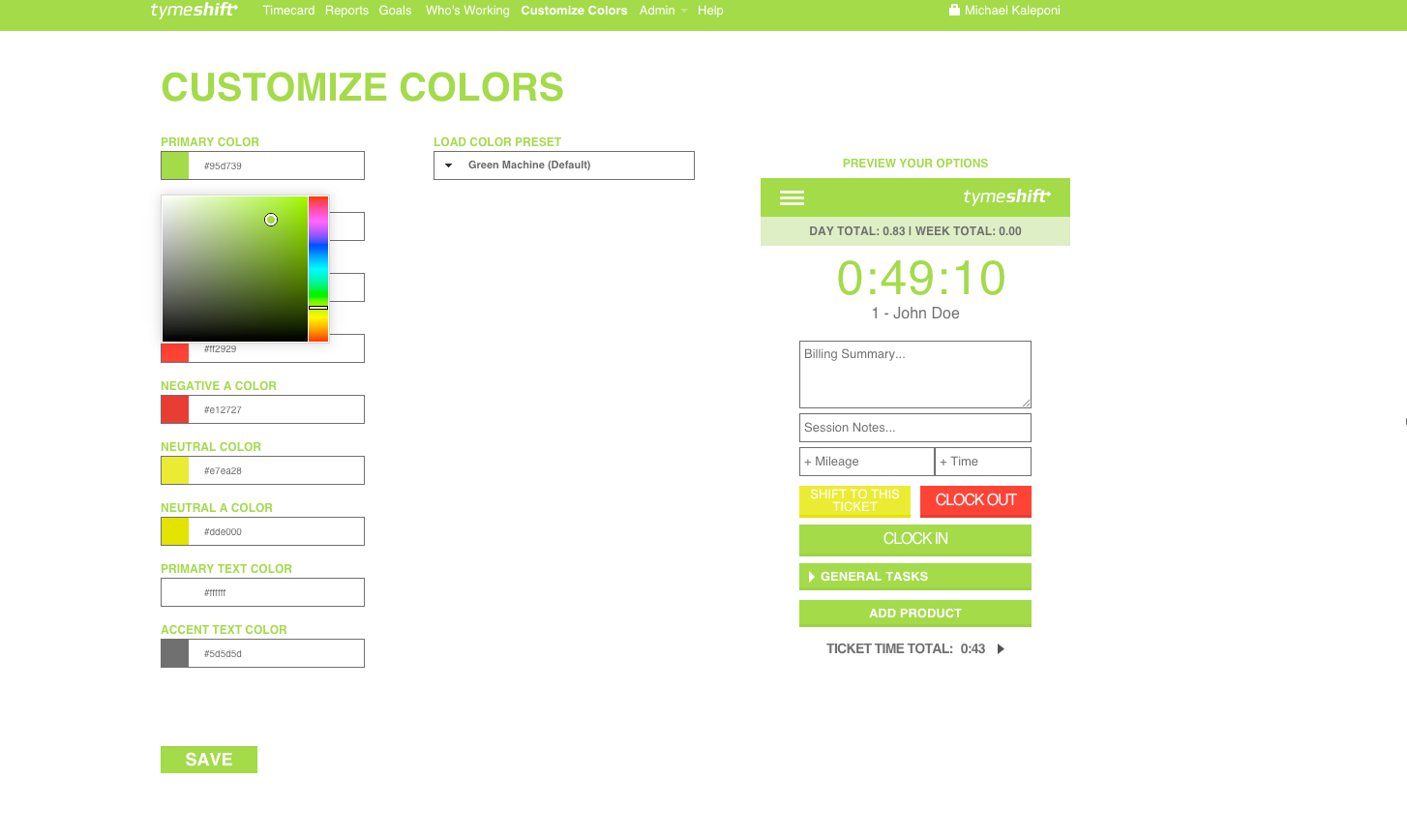 5) DO NOT FORGET TO SAVE!
How to enforce a global theme for all users: 
You can enforce a global theme for all users by going to Admin > Settings and checking the box "ENFORCE THEME FOR ALL USERS"
The account creator of Tymeshift is the account in which the global theme is pulled from. Thus, you must update the theme in the account creator's account in order for all agents to see it.