Add time to a ticket.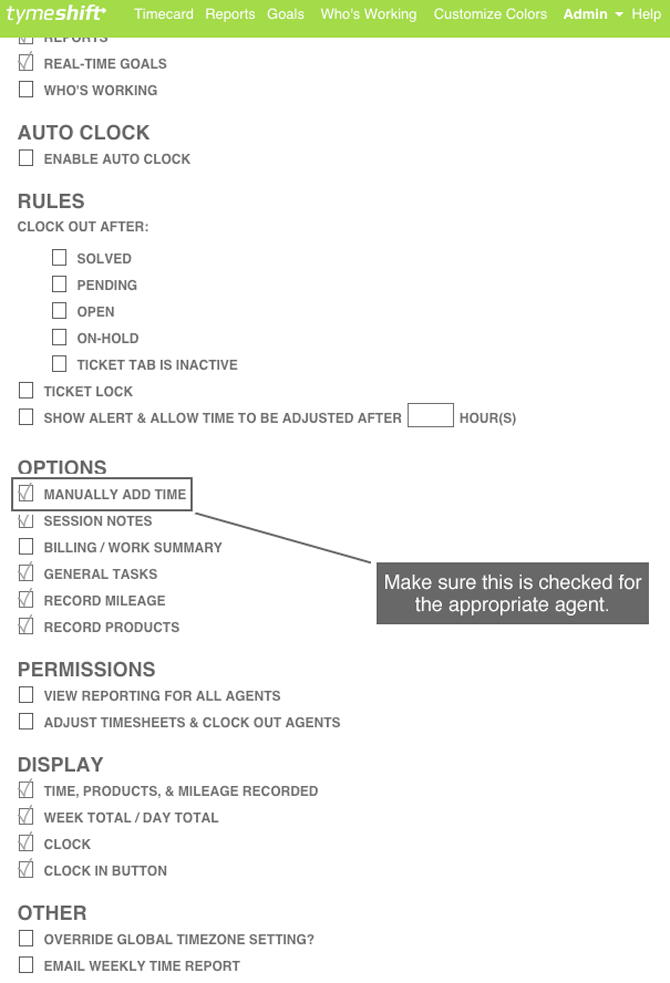 Ensure the Feature is enabled for the agent that will be adjusting their time 

(this is done from your Admin Options in Tymeshift).



Next simply go to any ticket and use the Tymeshift app. 

(You do NOT need to be clocked in, although you can be while doing this).

You will see a box next to the notes field that will allow you to manually enter. additional time.                    

Enter your time in minutes (1:30) or decimals (1.5) then hit enter.                  
Once that is done you will see your time entered by clicking on the arrow pointing right.       
It is that Easy!