Shift Trades allow agents to request and trade shifts with other agents, with or without manager approval. Agents may offer to trade partial, entire, or all future repeating shifts.
To request a trade go to My Schedule, right click on a shift you want to trade, and select Request Trade as shown here: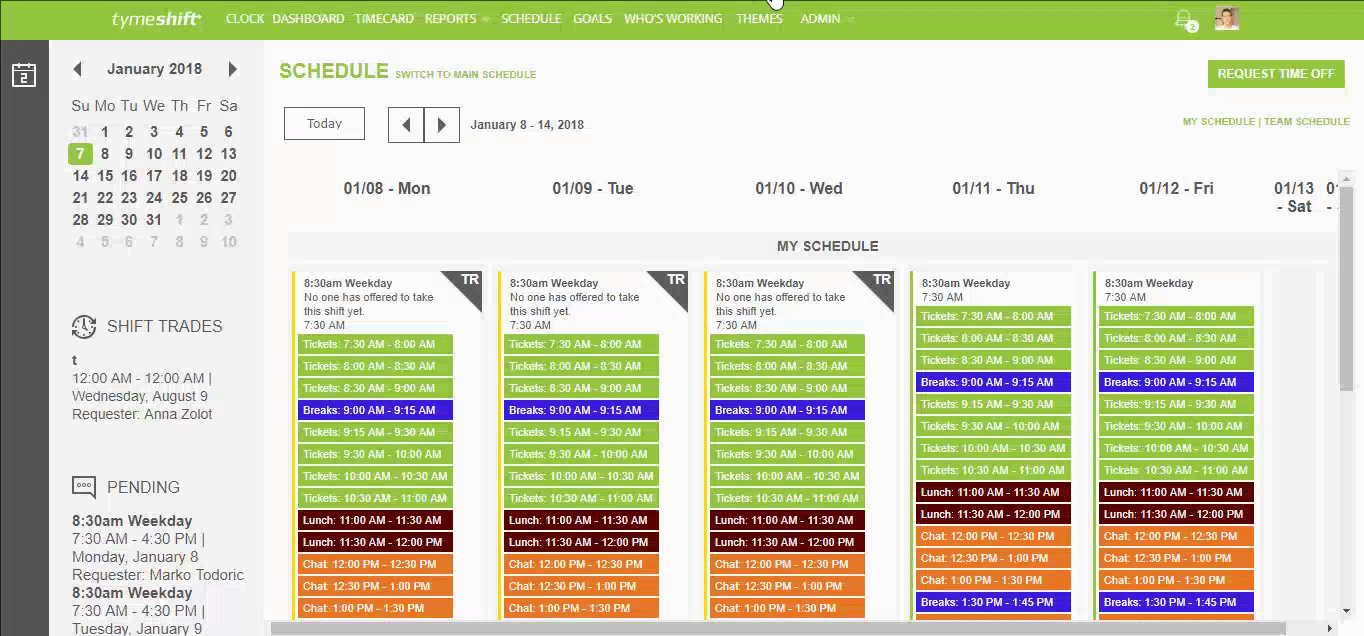 Once you request a shift trade, your shift goes to Shift Trades queue and becomes visible to all agents or only for the agents in the same default group as the requester depending on settings.
Other agents may offer to take the entire or only part of the shift and can offer their shift in return: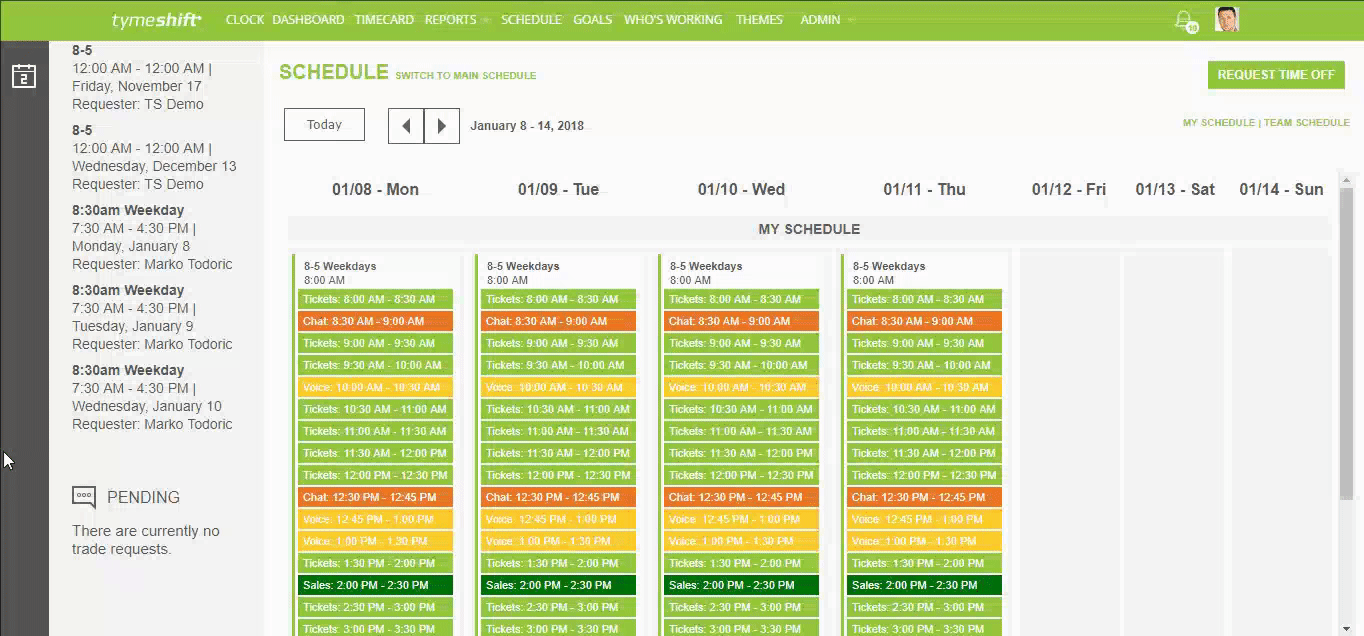 To complete the trade requester receives notification and is required to accept or decline the trade proposal: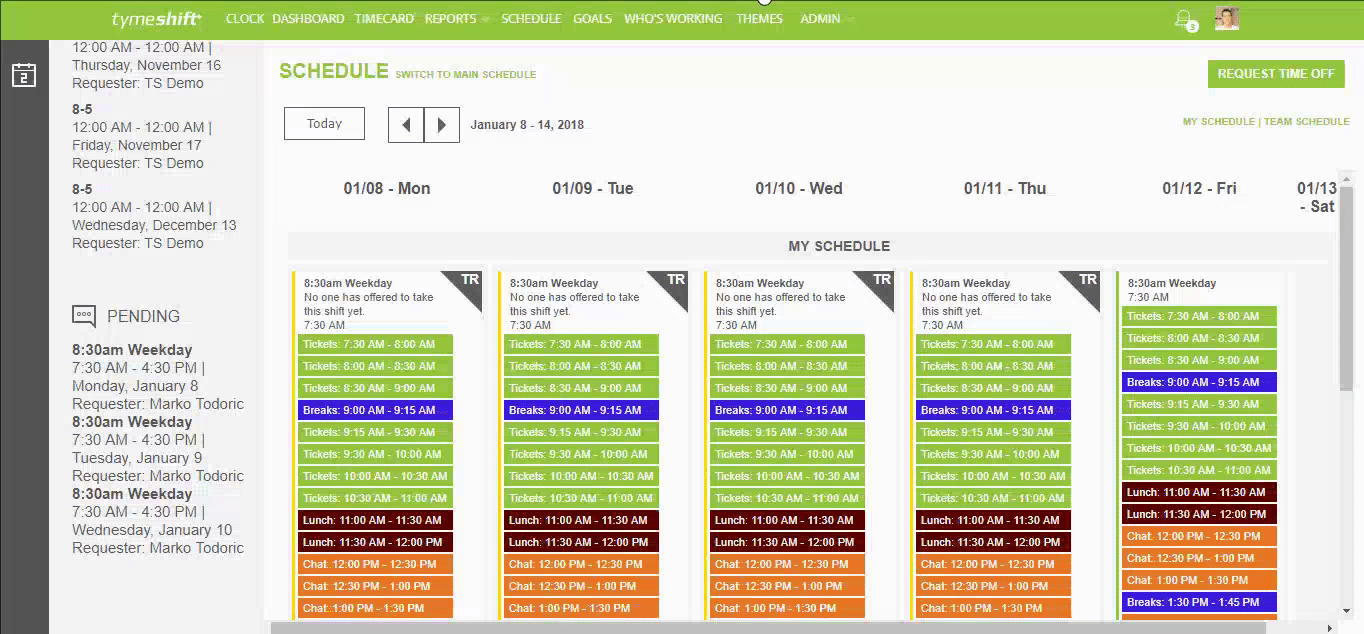 Depending on the settings, shift trade can be done with or without manager approval. To approve or decline the shift trade team admin is required to go to Approvals page and review the trade request: