Setting Preferences
Set your preferences, restrict agents access and set clear rules for your team to follow. 
Constraints & Schedule Tolerance  
Enter daily and weekly maximum of working hours to avoid over-scheduling your agents and determine the minimum number of hours between shifts. 
Define the number of minutes you are tolerating your agents to be late, and if breached they'll receive a frowny or smiley if they start their working day on time.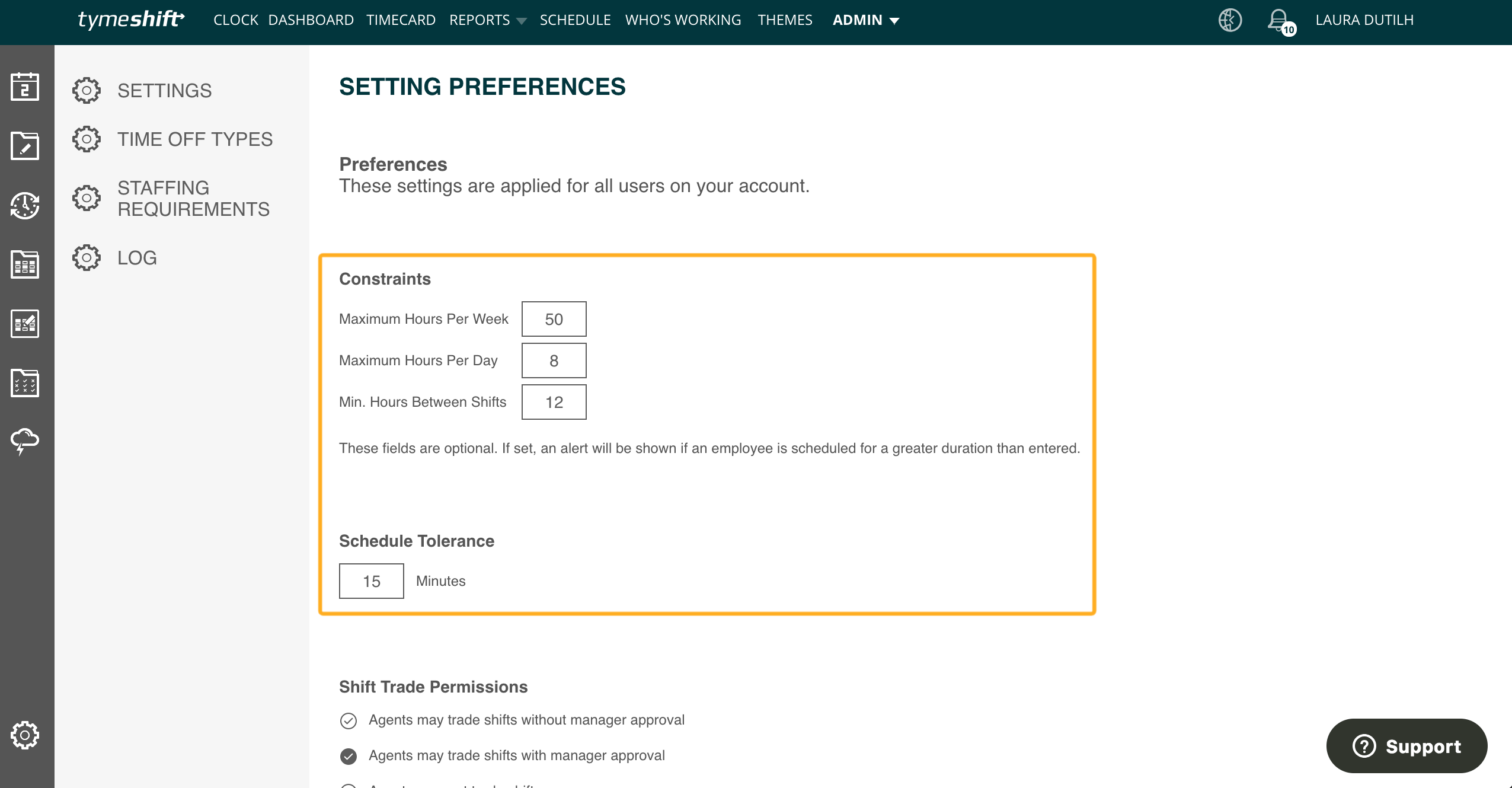 Shift Trade Permissions 
Agents may trade shifts with or without managers approval or you can completely disable shift trades.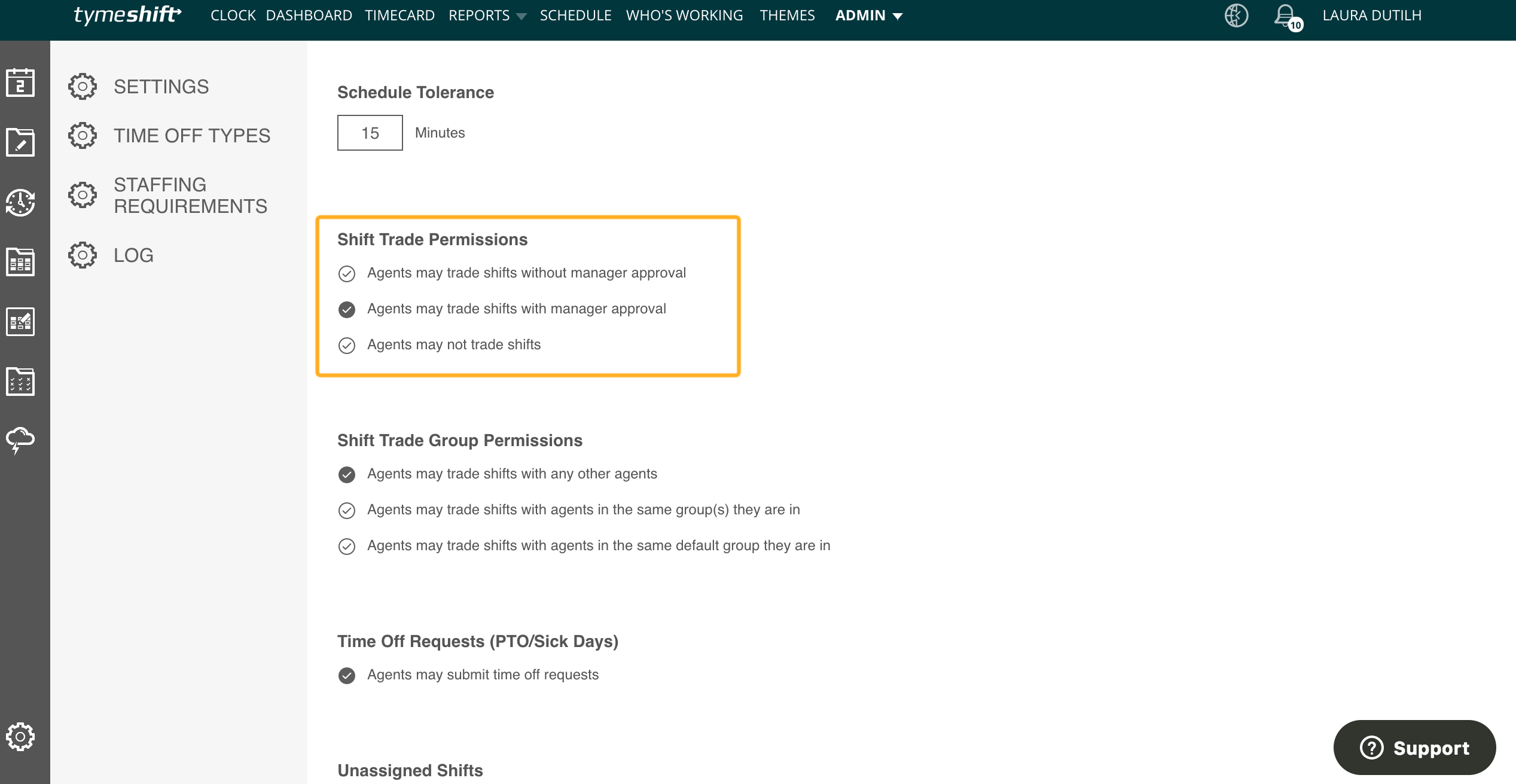 Shift Trade Group Permissions 
You may restrict agents to trade shifts within all groups they are in or only within their default group.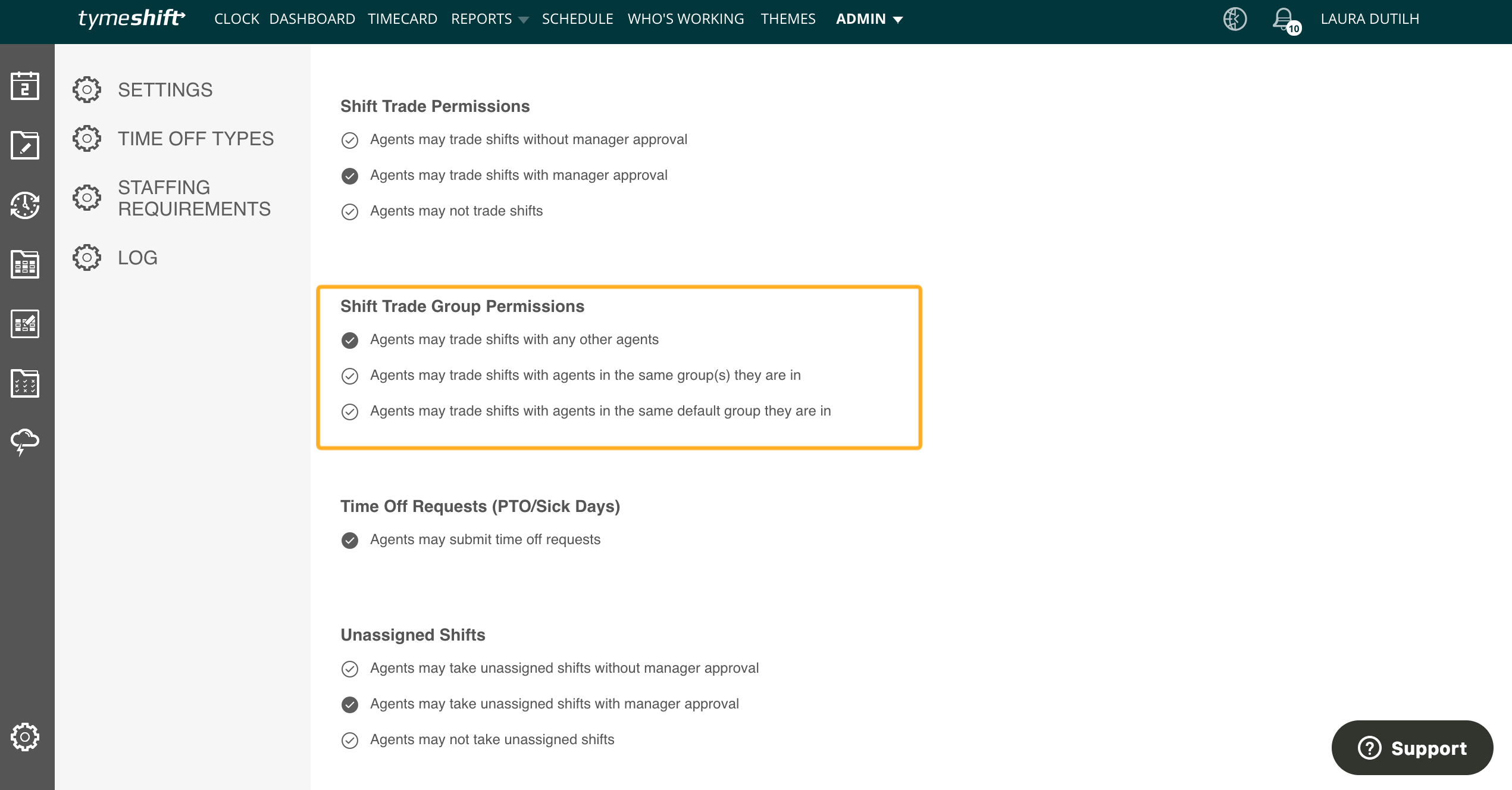 Time Off Requests
Check this box to enable Time Off requests for your agents: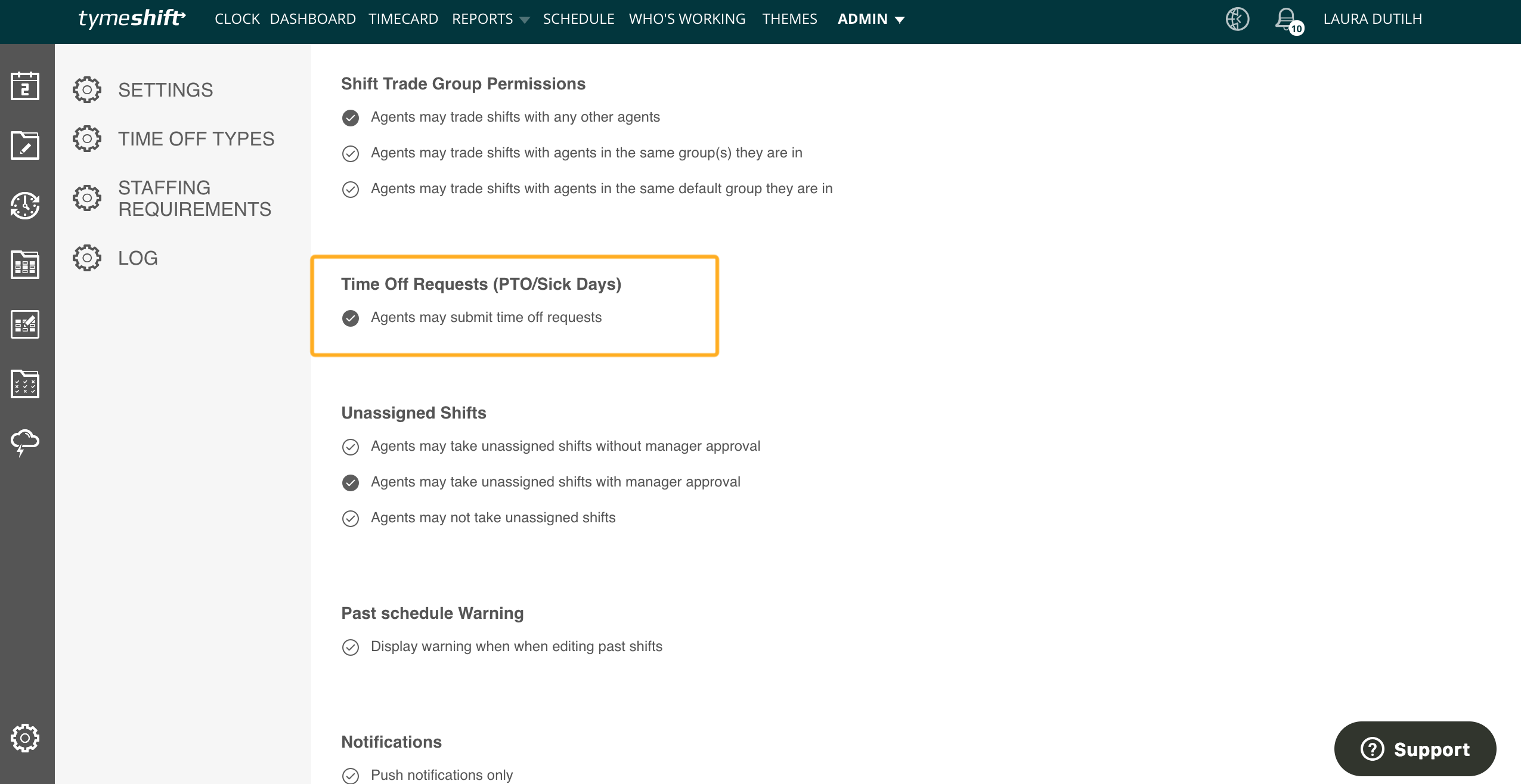 Tyme Off Types
To be able to submit time off requests, your agents will need to select Tyme Off Type.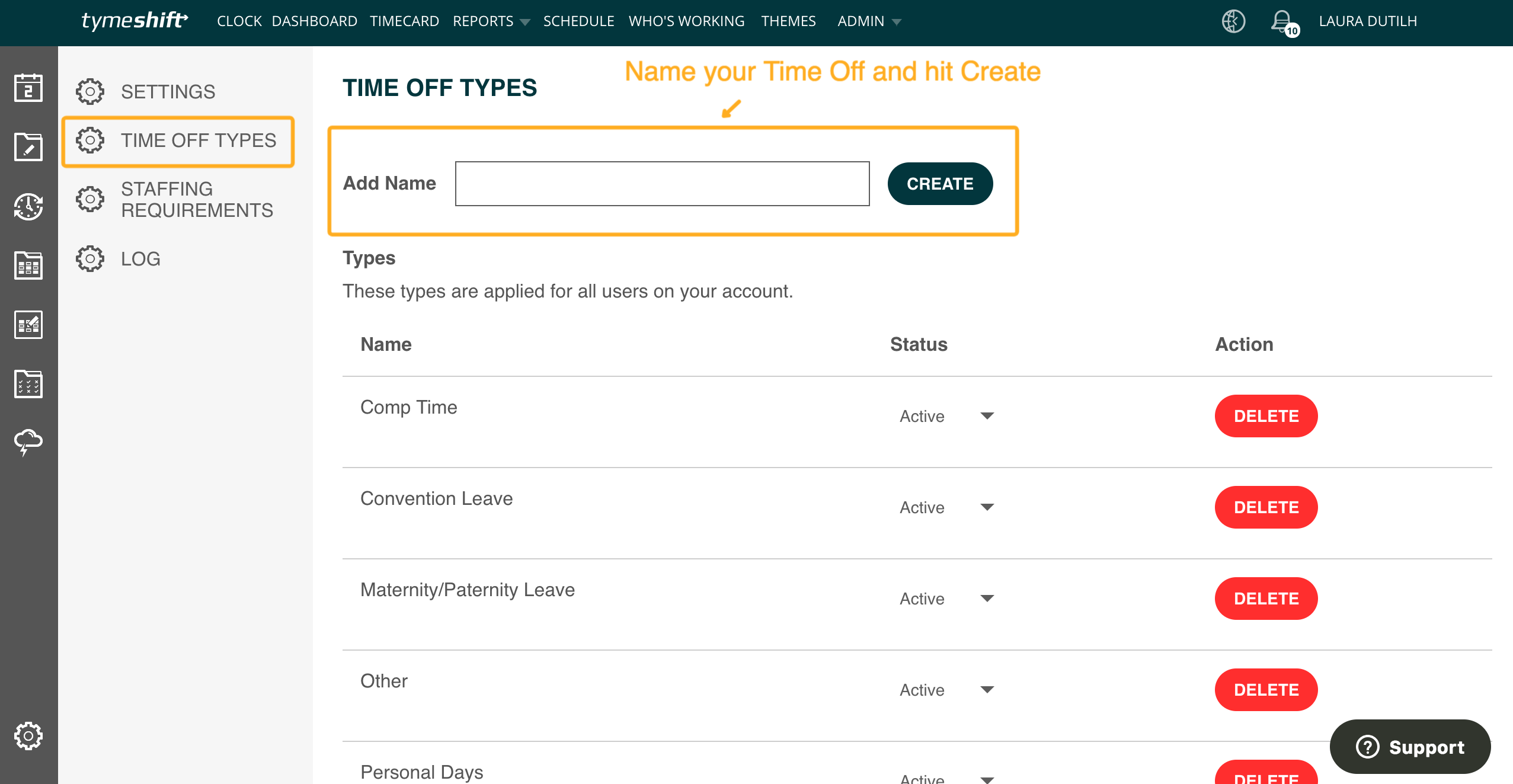 Unassigned Shifts
Depending on your preferences, you may enable agents to take Unassigned Shifts with or without manager approval.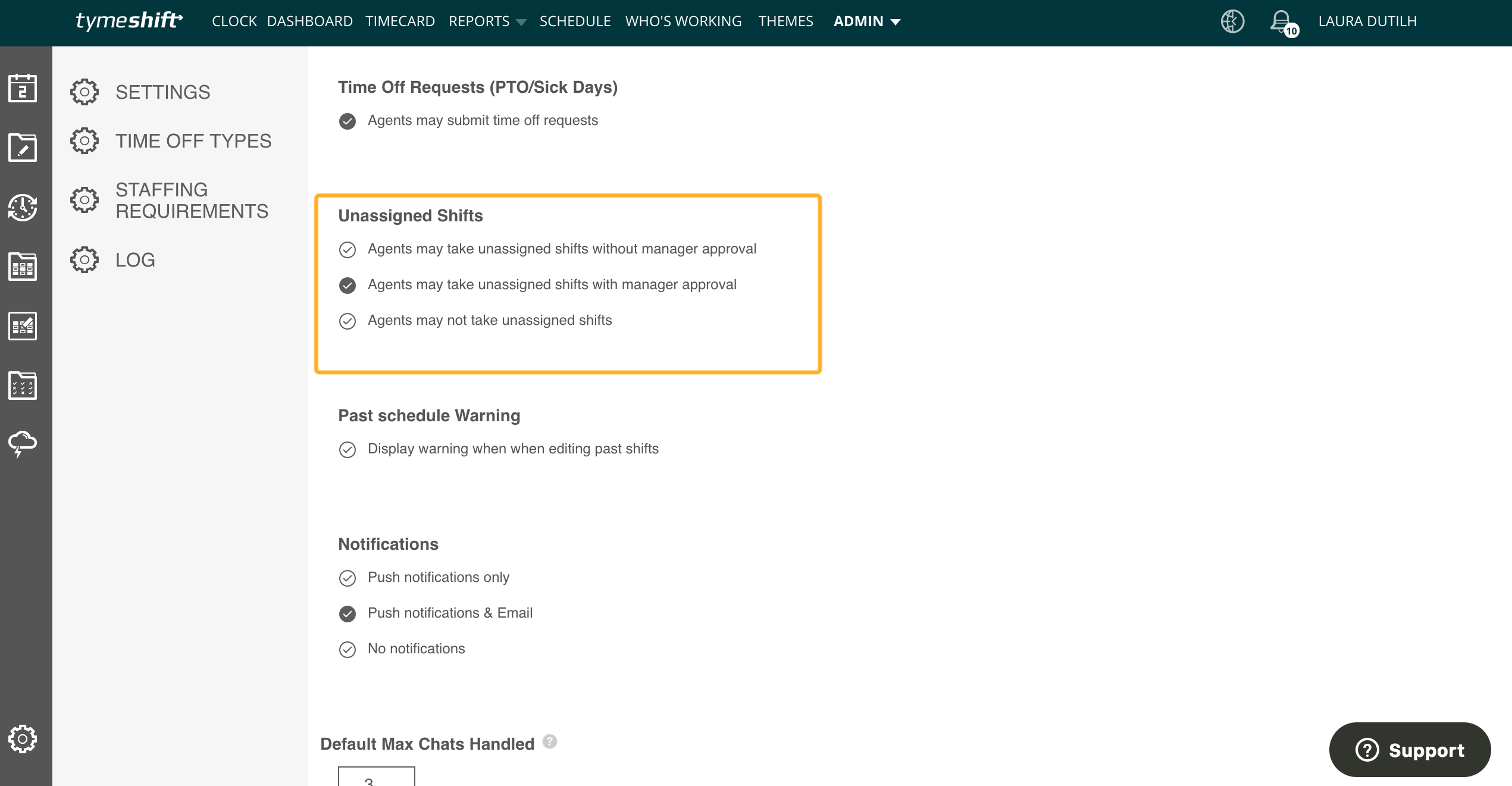 Notifications
To receive push notifications and email notifications whenever your shift gets updated check one of the following options: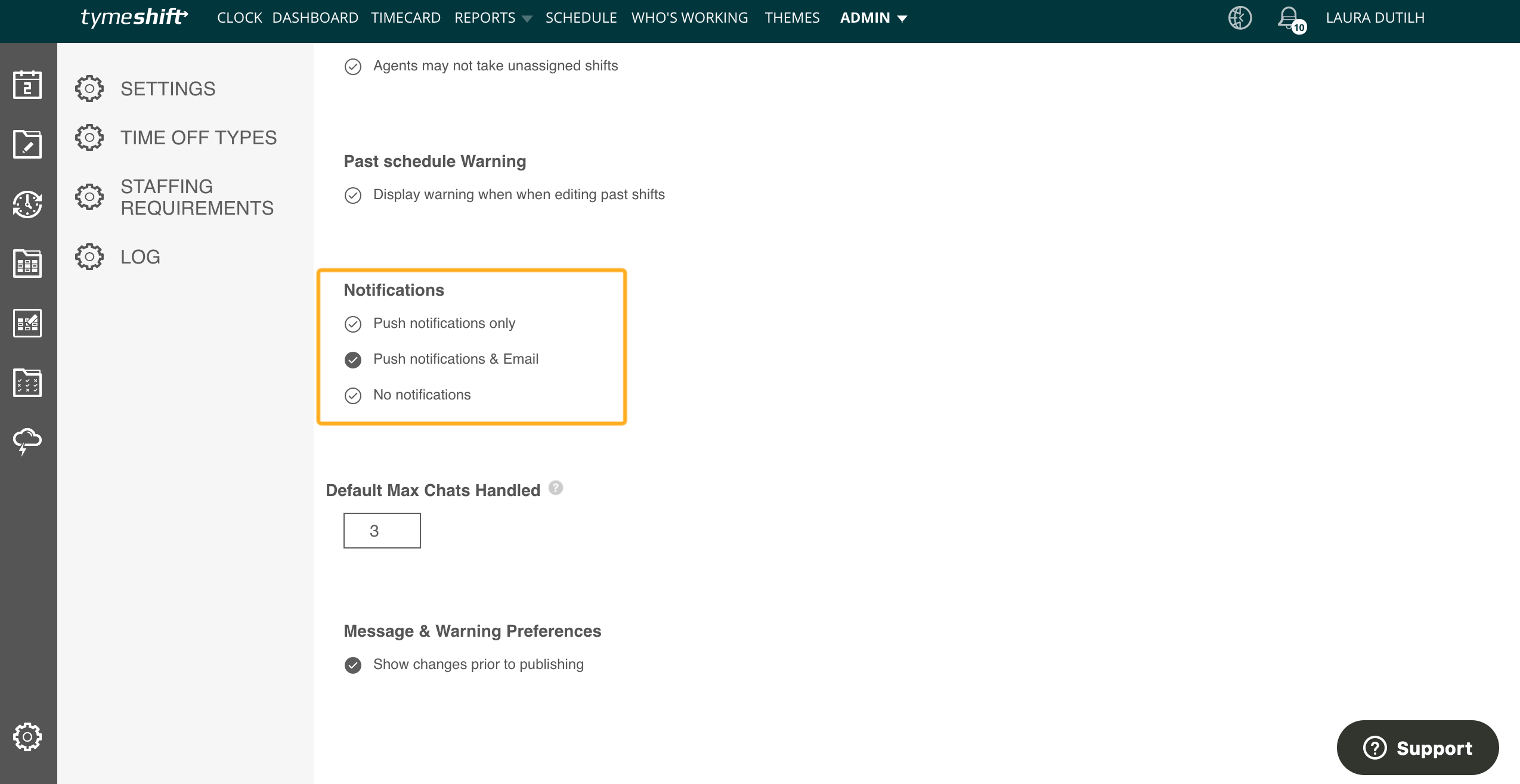 Default Max Chats Handled 
This setting controls the maximum number of concurrent chats an agent can handle. You can specify settings for individual agents via Admin > Agent Permissions.
Staffing Requirements
Specify the minimum number of agents you need for each channel (Ticket, Voice, and Chat) on a per-day, per-group, and per-channel basis for each 30-minute slot.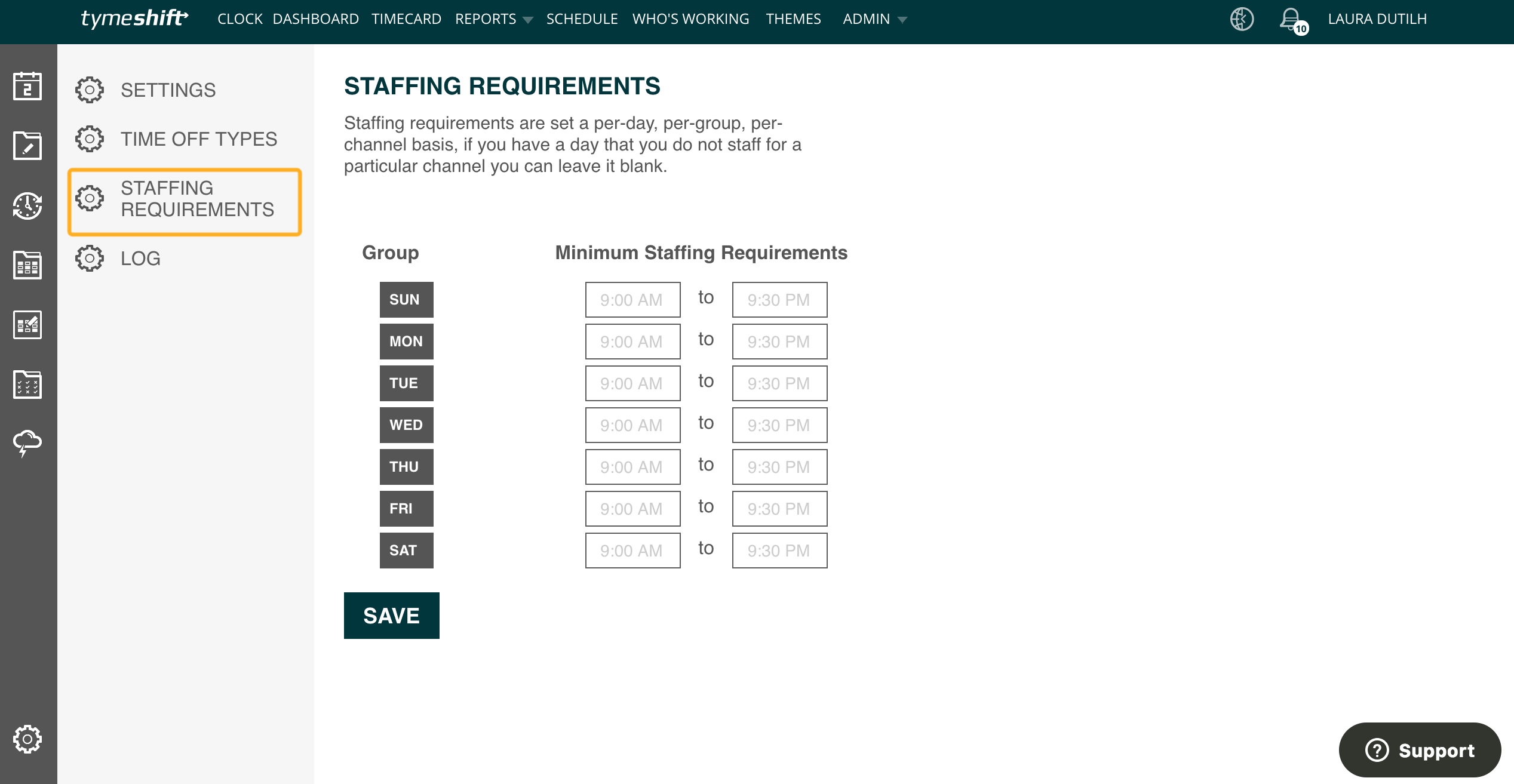 Log
Using the Log, you can track each and every change made to the schedule.