Tymeshift gives you the ability to Add a repeating Shift for just one agent or all of your Zendesk groups - it's up to you! You can also choose if you want the shift to be for a single day or an entire year. Basically, this tool will become your best friend when you're creating schedules.
Before starting, check your Timezone Switcher and make sure you are in the Timezone of the Team you are scheduling.
Click on Schedule (located in the top menu bar).
Click on the Add Shift button (located on the upper right of your screen).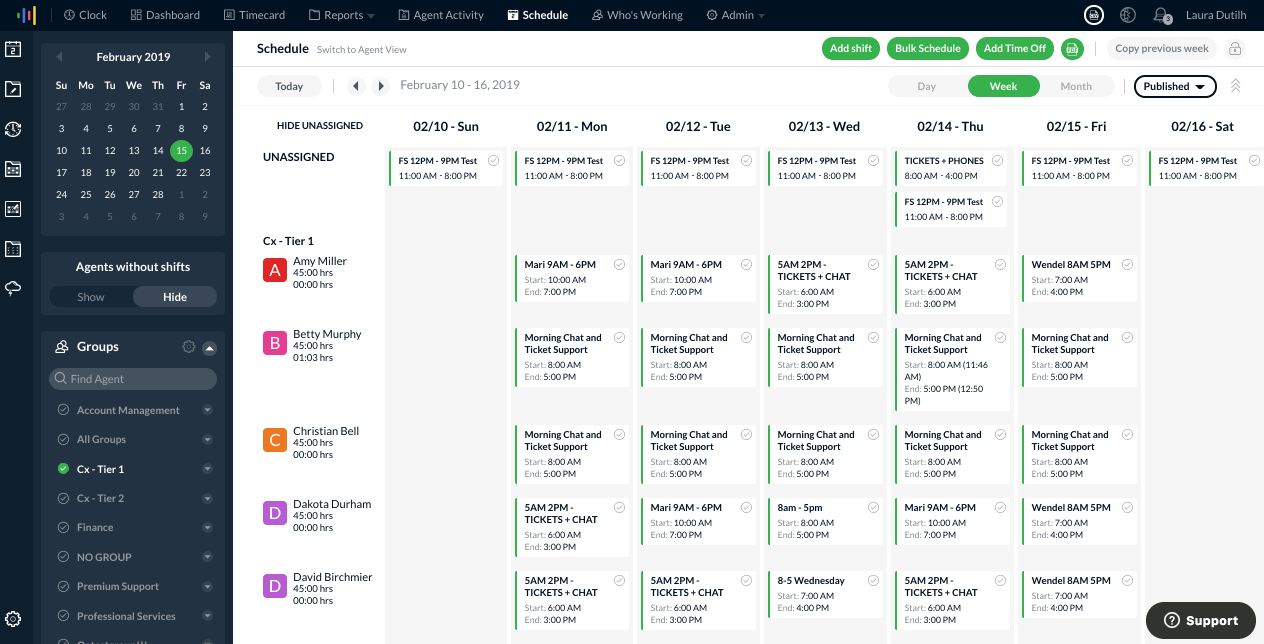 3. Create a Shift. Note: If you would rather create a shift manually instead of using a Shift Template, you must fill in the following information:
Template Name– name this Shift Template.
Days– choose which days you want to be on this schedule.
Start time – choose what time of day the schedule should start.
End time – choose what time of day the schedule should end.
Intraday Schedule– Choose which activity you want to assign to the agent during each interval. Not sure what this means? Check out the Intraday Schedule article here.
Agent Staffing Target– Write the target number of agents for this shift.
Assignee(s)– Insert the names of the agents you want on this shift.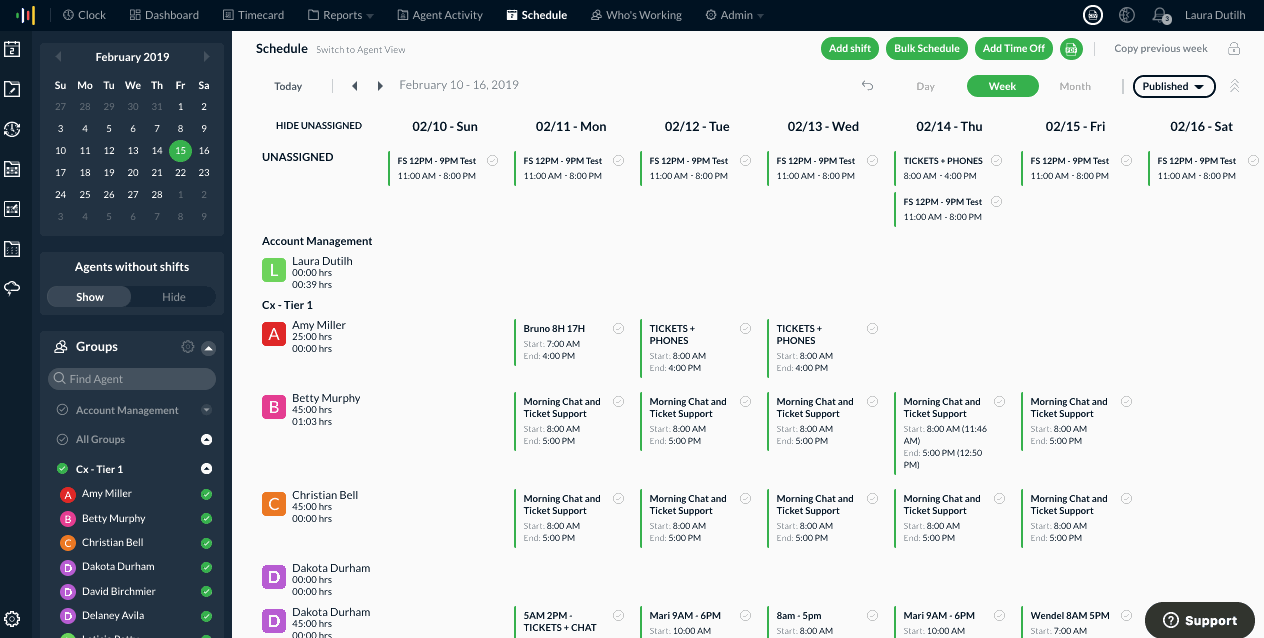 4. Click Publish.
5. This Shift has been added to your agent's Tymeshift apps.
The screen below shows what your agents will see now that you have added a shift.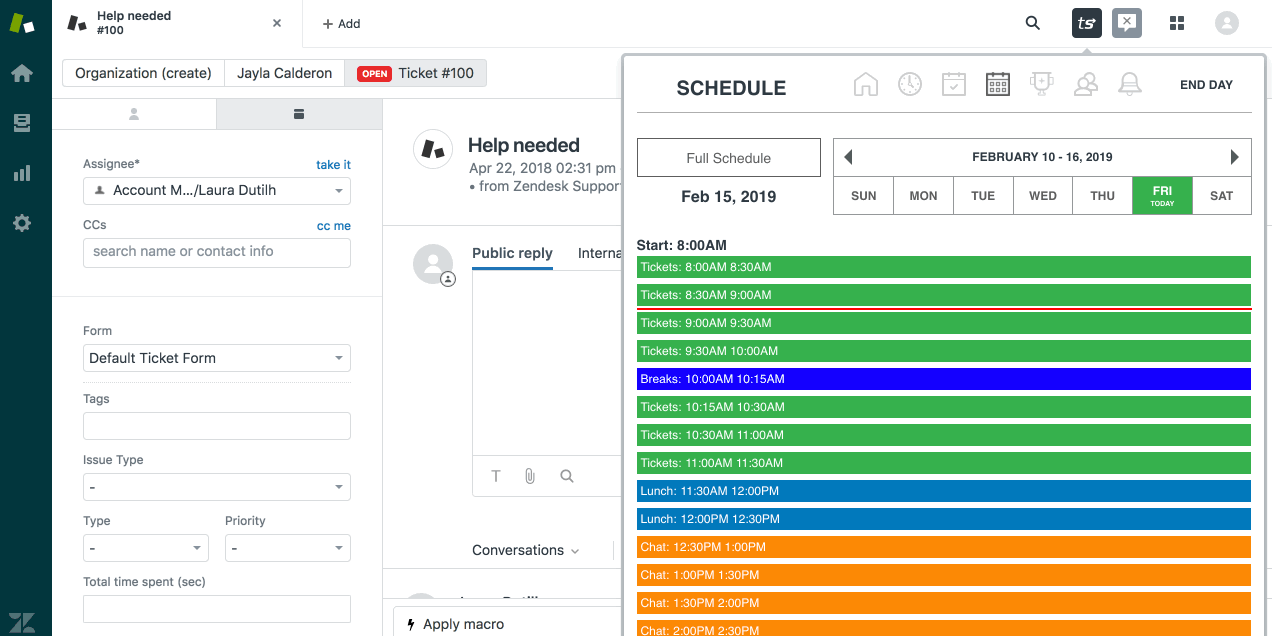 Bonus Tip: Scheduling a large team? Take a look at our Bulk Scheduling feature to save even more time!