Add Shift
The Add shift feature allows team leaders and managers to plot the schedule of their agents with ease.
This feature is not only a time saver but is also an effective way to make sure everything is set correctly and according to the team needs.
Whether you want to set a shift for just one agent or for a group, this tool will be one of your best friends.
Here's how to do it:
In the Menu bar, click  "Schedule".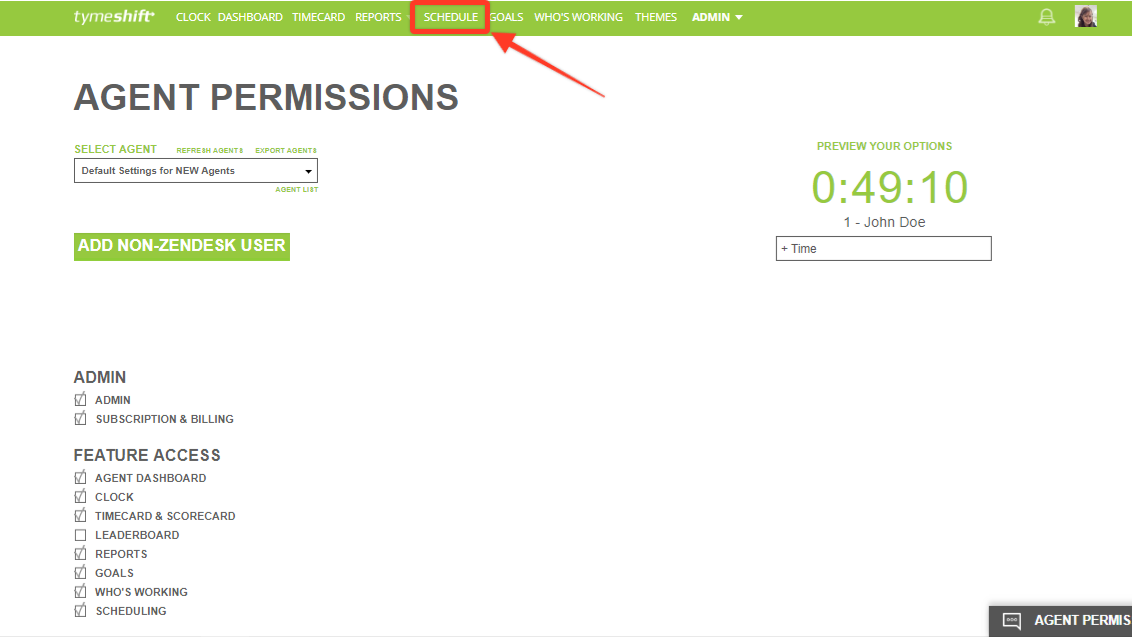 Click "Add Shift" button.

You will then see the fields under "Add shift". Fill out the fields accordingly.
If this is the first time you'll create a shift or is something different from your templates, you can skip the "Shift Template" field.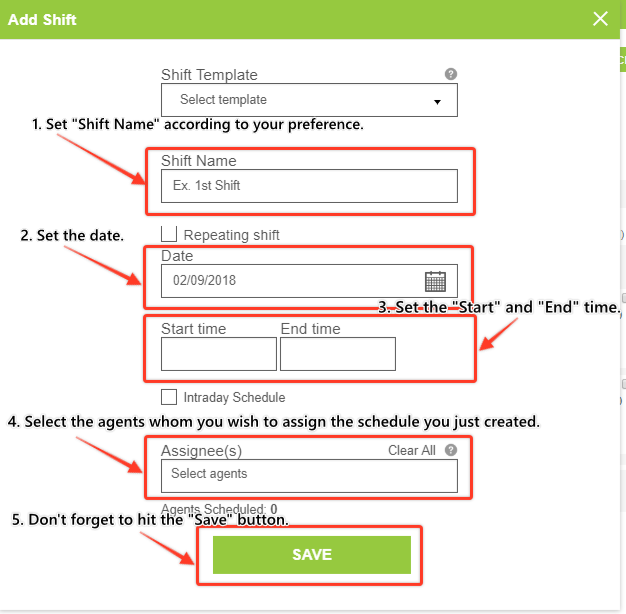 Once you are done, make sure you PUBLISH these settings in order them to be available to everyone involved.