With the Attendance Monitor, you will be able to get more information compared to the Attendance Report that we initially had! The Attendance Monitor by default will give you an overview of your agents attendance daily.
You can find this feature in schedules on the left side panel the last icon at the bottom will be your Attendance Monitor. The Attendance Monitor gives you the flexibility as well to not only see agents attendance on a daily or weekly basis but will give you the option to select a date range to view their attendance in that time period.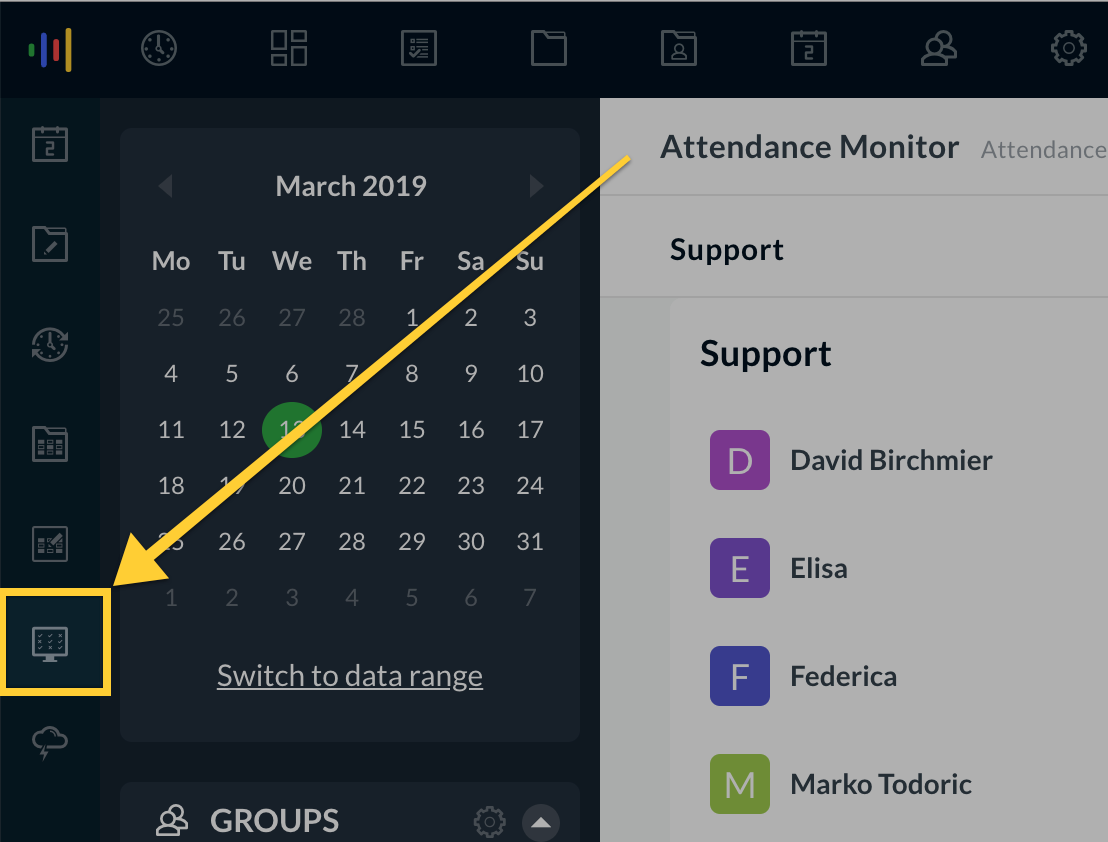 Once you have selected a date or time period, you will also be able to fine-tune the report by choosing the different filters that are available to you (Groups, Agent Views, Attendance Status).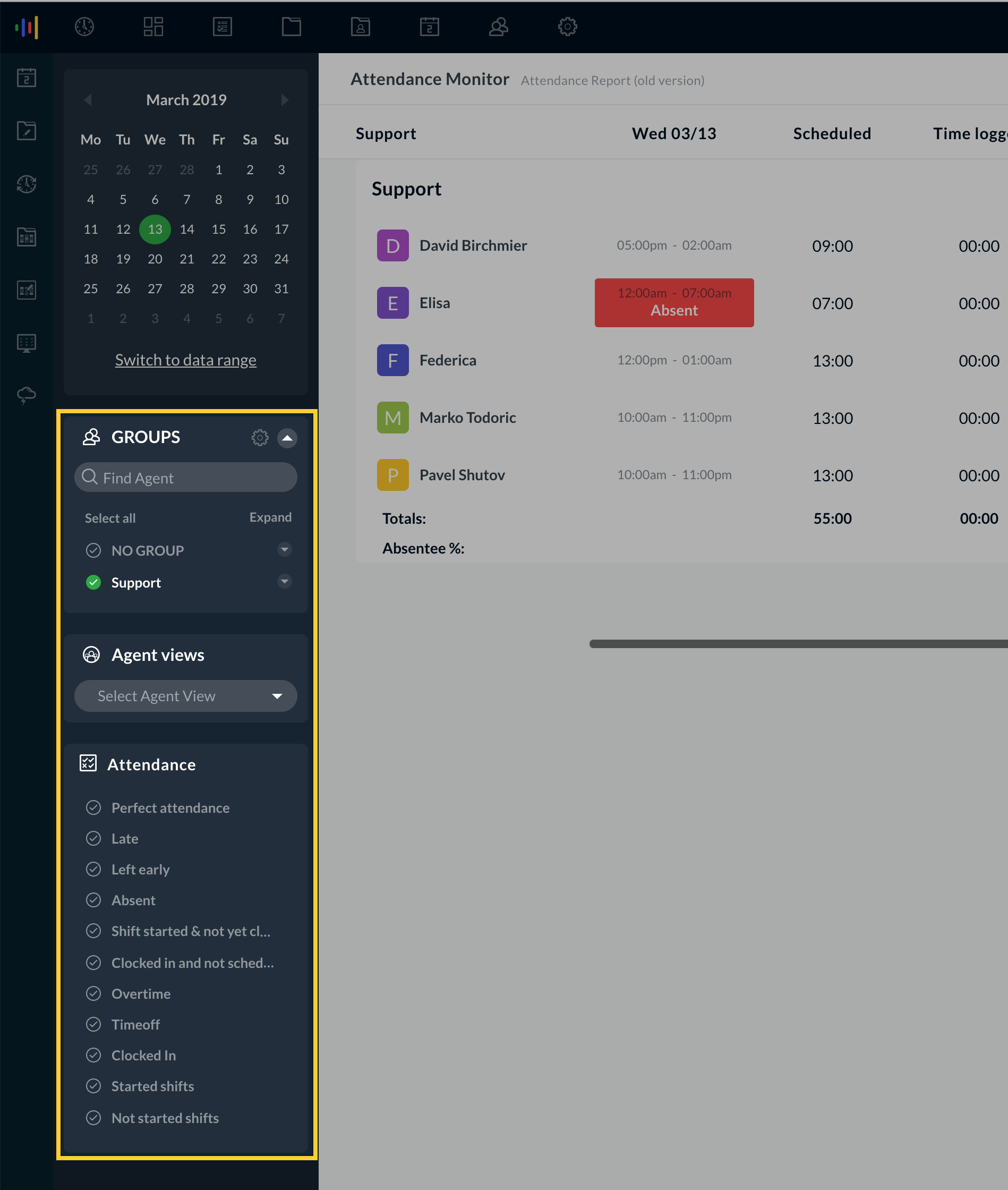 In Attendance Monitor, will give you information on:
The total time Scheduled (If you have a general task scheduled that is excluded from occupancy, that time will be omitted from the total here)
The total time they actually worked (Time Logged)
If the agent was absent or not and also the total time they were absent for
If the agent was late or not and the total time they were late to the shift
If the agent left early at any point from their shift and how much earlier they left
Any time off the agent had and the total time this agent was off. If you click on Time Off in the header, you will be able to see Planned and Unplanned time offs
The total absent time of the agents. (Total Absent = Absent + Late + Left Early + Time off)
A total of all the above data for each group that you have and an overall total as well as Absentee %. (Absentee % = missed time/scheduled time)
Note: For LATE, you will have the ability to change the tolerance. The default tolerance will be set at 15 minutes but you may change it to your own tolerance which will ultimately determine if an agent is late or not to a shift. To change Late Tolerance, go to Schedule > Settings > Late Tolerance.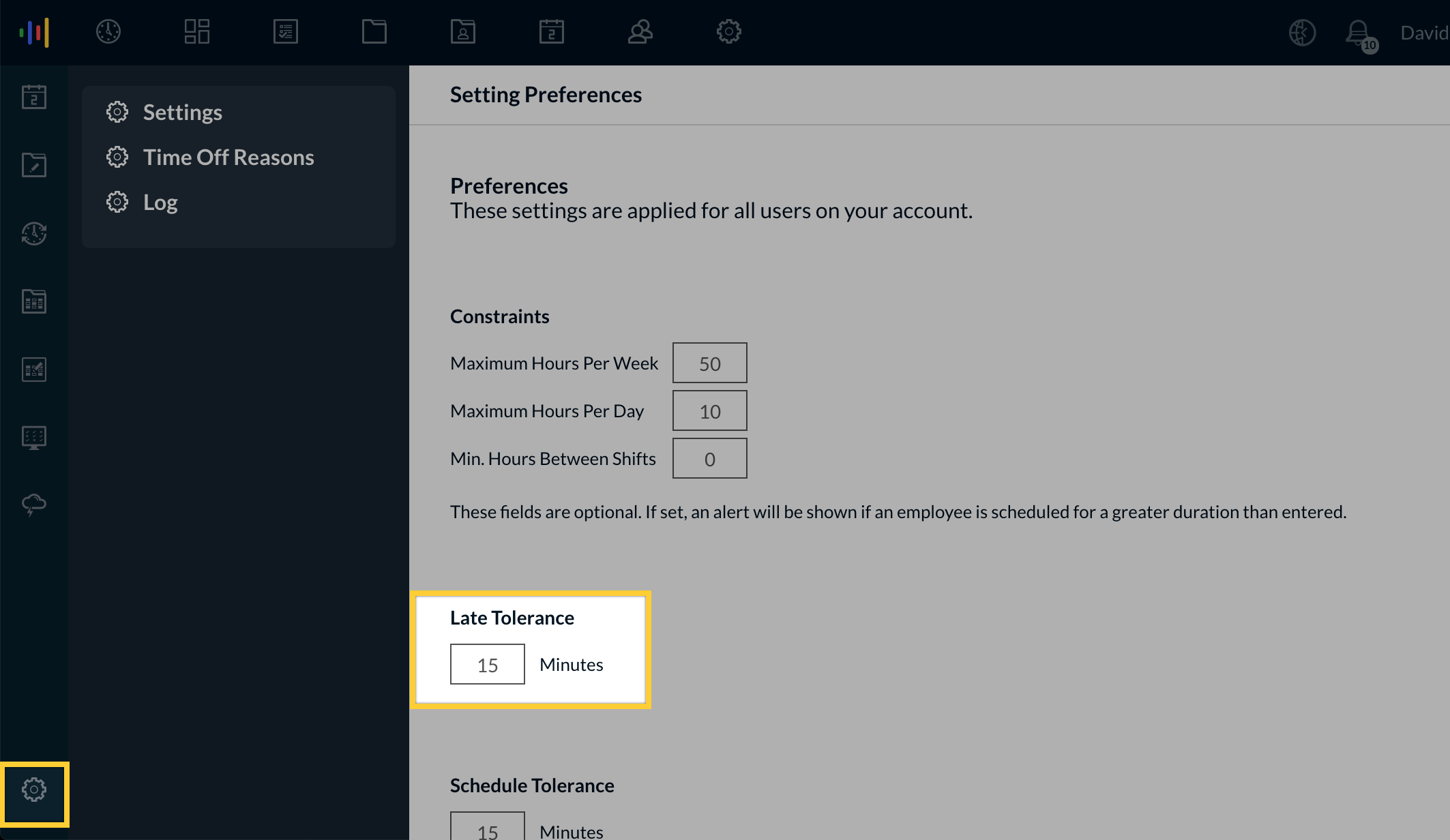 Note: For Time Off, you have the option to now categorize your time offs on whether they are planned or unplanned time off. To apply those options, go to Schedule > Settings > Time Off Reasons.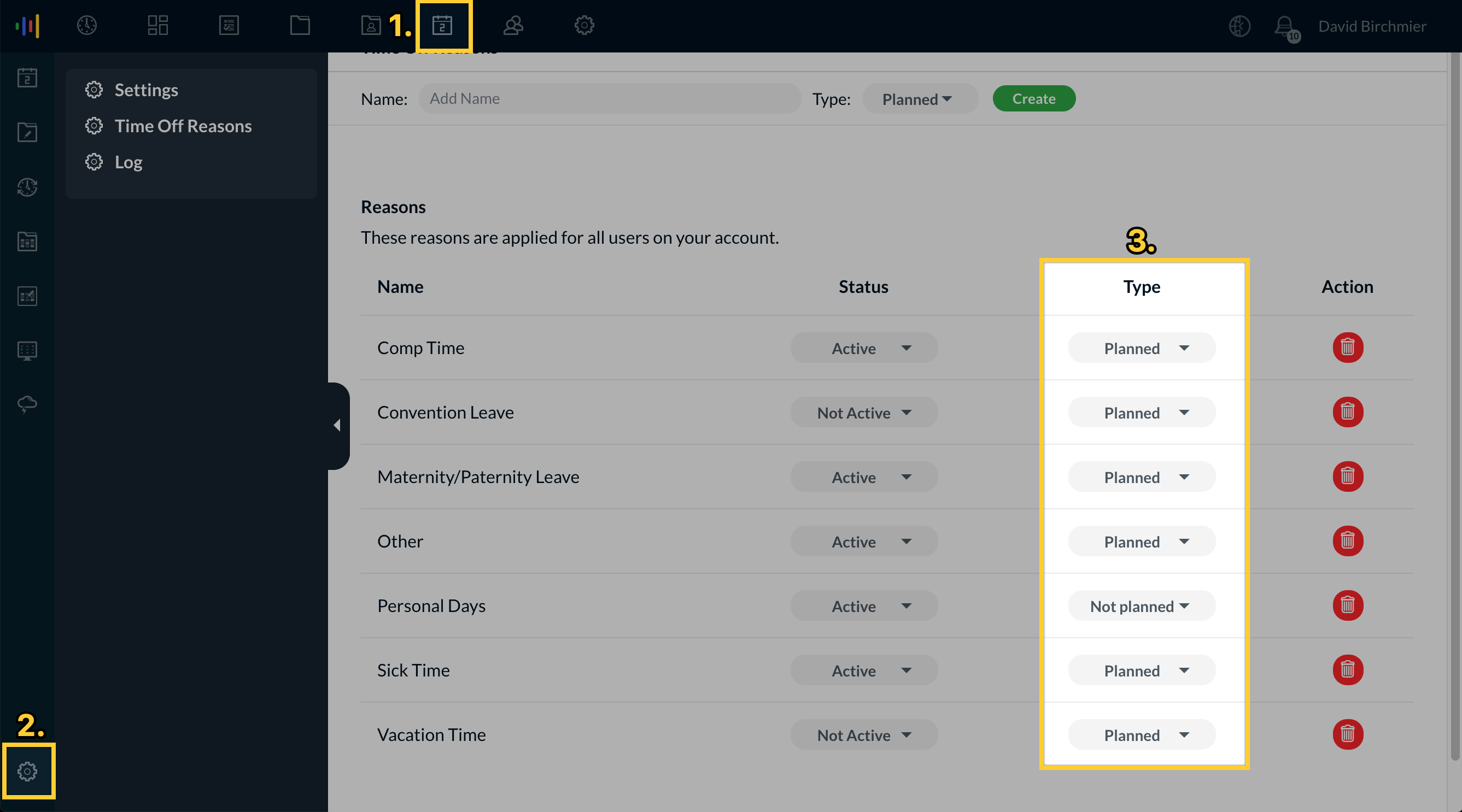 Additionally, for those agents who have no attendance issues (Not late, left early, time off or absent) will have a Perfect Attendance badge (a star) on their avatar and you will be able to filter these agents by using the Perfect Attendance filter on the left as well.
If you would still prefer the old Attendance Report, you still have the option to go back to that by clicking on the option next to the title.