Schedule in Tymeshift gives you the possibility to filter it by groups and/or agents you would like to see on your Daily/Weekly/Monthly schedule.
In case you want a specific group of agents to be shown in your schedule you can use the Group Filter and Hide groups and/or agents you don't want to see at that particular moment.
You can choose to have all groups on in the Group Settings Feature or just select the ones you would like to see.
You can expand each group and select/unselect any agent you want/don't want to appear in your Schedule.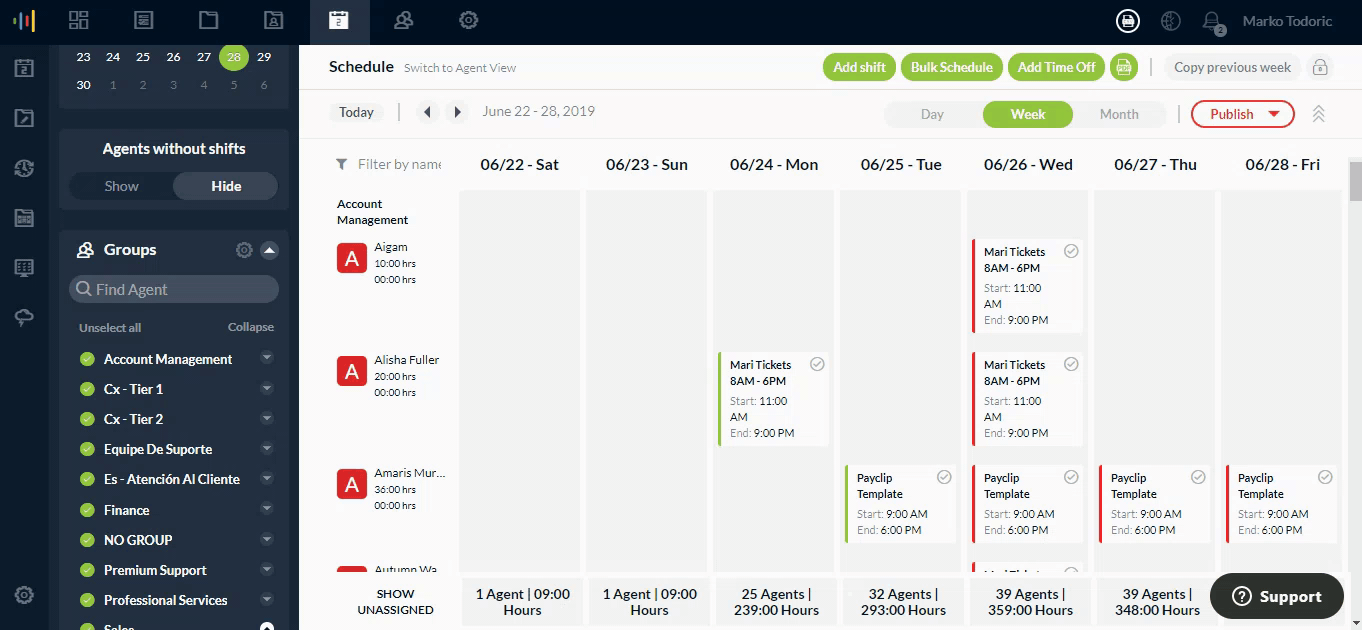 "Select all groups" functionality does NOT turn on agents inside of individual groups if those agents' last state was off.
Important: Agents will show only under their Default groups in Zendesk